Advertisement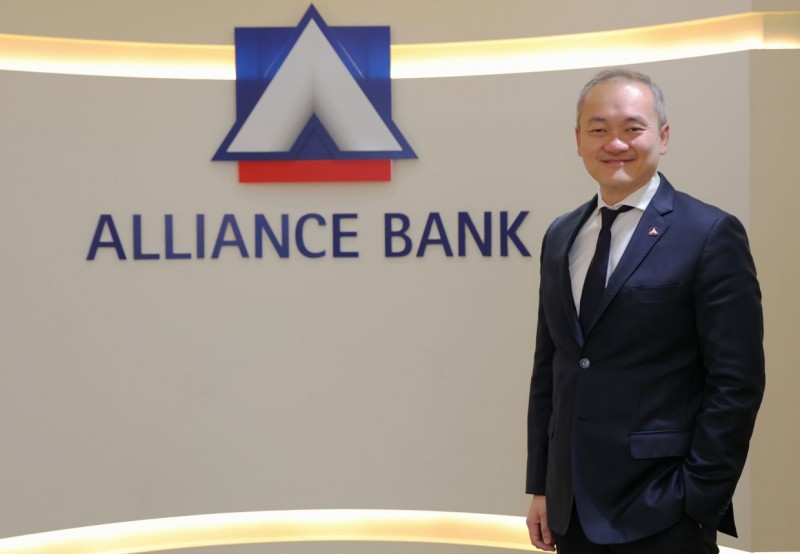 KUALA LUMPUR: While it pursues high targets on loan growth of up to 10% in the near term, Alliance Bank Malaysia Bhd (ABMB) continues to remain cautious of the competitive banking industry locally.
The bank, which traditionally targets the small and medium enterprise or SME segment, aims to grow by capturing more market share and strengthening its presence in the retail and corporate segments, moving forward.
ABMB chief executive officer Kellee Kam said in a recent interview that it would like to launch more products to target these segments in the near future.
Notwithstanding the new focus on the retail and corporate segments, Kam said the bank would still continue to maintain its turf in the SME space. "In fact, we are launching a new product very soon for young professionals under the strategic growth initiative called Acceler8 2027.
"We recognise this segment of people may not have built up their credit history yet, but we aim to understand their pain points and give them direct opportunities," Kam told StarBiz.
At the other end of the spectrum, ABMB would also like to extend its reach to the high-net-worth retail segment space.
"This is a segment which we are already quite familiar with, but we want to be known for our speed and service quality and deliver personalised products and services.
"We want to be the fastest bank in town as they care about this. It is also about offering products relating to insurance and wealth management," Kam said.
Despite this new focus on growth, Kam also remained realistic and said the bank was also bracing for a likely contraction in net interest margins (NIMs).
This is probable as competition is strong among banks now in offering higher return rates for depositors amid the continued talk of more overnight policy rate (OPR) hikes on the horizon.
In its financial results for the nine months ended Dec 31, 2022, ABMB had reported that its NIM had improved by 15 basis points to 2.68% since March 2022.
The bank said its current account, savings account (CASA) ratio remained one of the highest in the industry at 45.8%.
"Competition is a feature in the banking industry and competition in CASA is one of the areas that is always present, not just in recent years but historically.
"While we are not among the larger banks, we have always consistently kept our CASA ratio as one of the highest in the industry. At the height of it, our CASA ratio was almost 48% and now as the industry starts to move away from CASA, it is at 45.8%.
"Even with this development, we still have the highest CASA in the industry locally," Kam said.
He noted that this showed the bank continued to be able to compete well in this space, and it was also reflective of its presence in the SME segment.
"It is not a surprise that NIMs will contract. As interest rates go up, depositors tend to move away from CASA into fixed deposits. This is a trend that is prominent sector-wide.
"We think the year 2024 will feature this trend until expectations that any OPR rise stops. Our NIM, which is one of the highest in the industry, could drop to 2.55% to 2.6% due to this," Kam said.
He also noted that about 84% of its loan portfolio was based on the variable rate and exposed to any rise or fall in the OPR allowing it to reprice its loans accordingly.
Meanwhile, after putting its focus on technology and consolidating its branch presence in the past few years, ABMB is in the midst of expanding this front once more.
Kam said ABMB knows that a physical bank branch is still important and relevant amid the continued talk of digitisation in banking products and offerings.
"We can't be a part of the community if we are not with the community. We believe that a bank branch is not just a service centre, but also a place where the community can come and gather for their banking needs.
"Here we would like to refresh our branches – also to figure out if they are in the right location and relevant areas. As the heart of the city centre within a city itself can move, once we figure this out, we will relocate a few branches," he said.
Kam said this year would also see it expanding its branch count once again, as it was in the midst of adding four more branches to its existing network of 79.
"But this can increase even more than (the four), depending on our needs and if the opportunity arises. A branch's capital expenditure (capex) is about RM700,000 and it typically breaks even within 18 months," Kam added.
At the other end is ABMB's existing focus to develop and maintain its digital services presence and Kam said this entailed an estimated capex spend of RM180mil over the next three years.
"We deploy an omnichannel approach, on the digital front with the mindset of branch in the pocket and bank in the tablet. This would allow the use of mobile apps, etc, to facilitate the business," he added.
Source: https://www.thestar.com.my/business/business-news/2023/03/20/alliance-bank-treads-with-caution