Advertisement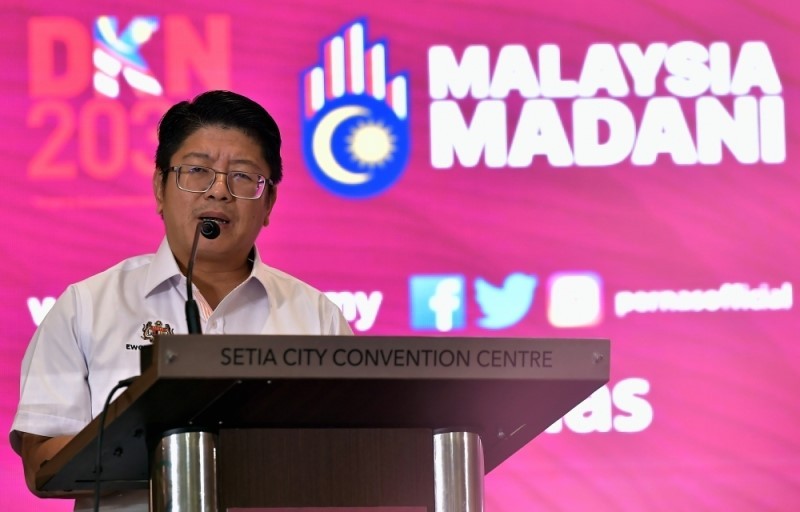 KUALA LUMPUR, March 13 — The Entrepreneur Development and Cooperatives Ministry (KUSKOP) has allocated RM5 million to implement entrepreneurship programmes involving graduates this year.
Its minister Datuk Ewon Benedick said the implementation of programmes through Professional Training and Education for Growing Entrepreneurs (Protégé) is expected to benefit about 12,450 graduates.
"The programmes involve the New Gen Entrepreneur Online Bootcamp (N-Gene) and Student-Preneur and Biz Apprenticeship Programme (SPACE).
"Others are Graduate Capacity and Employability Enhancement Programme (GRACE), Entrepreneurship Basic Training (ETR 101), and Reach Out, Awareness and Developmental Programme (ROAD)," he said during the question and answer session in Dewan Rakyat today.
He was responding to a question from Manndzri Nasib (BN-Tenggara), who seeks the government's assurance to continue assisting entrepreneurs, especially from the youth category, in ensuring the survival of their businesses in facing the economic uncertainty this year.
Ewon said the ministry, through its agencies, has provided various funds and entrepreneurship training for 2023 to help youth entrepreneurs.
These include a special allocation of RM10 million through the Tekun Niaga programme, which is expected to benefit 1,000 individuals.
"In addition, youth entrepreneurs can apply for Tekun Nasional financing through products such as Graduate Entrepreneur Development Programme (PPUS), Bumiputera Young Professional Entrepreneur Development Programme, KPT-MEDAC Siswapreneur Programme and Online Financing Scheme (SPOT).
"Under SME Corp, a total of RM10 million has been allocated for implementing the Tunas Usahawan Belia Bumiputera (TUBE) programme, which is set to benefit 250 youth entrepreneurs," he said
Source: https://www.malaymail.com/news/malaysia/2023/03/13/entrepreneur-development-ministry-allocates-rm5m-to-implement-entrepreneurship-programmes-for-graduates/59366