Advertisement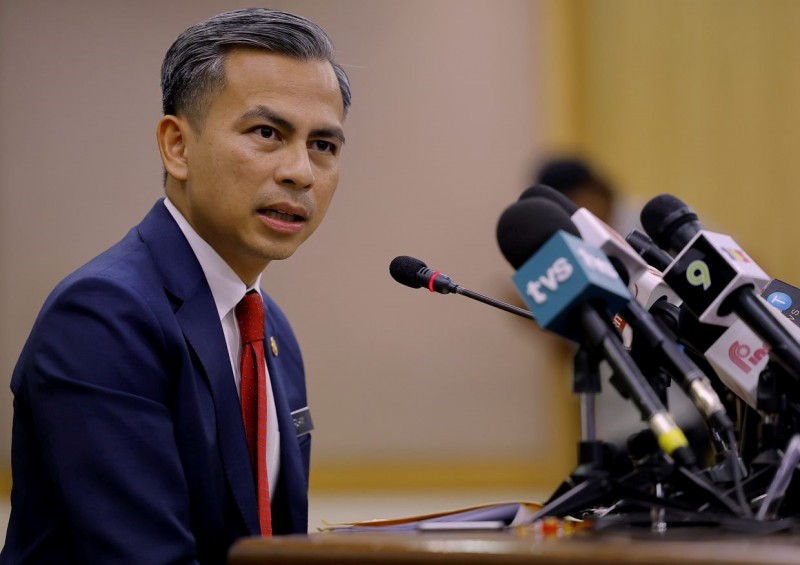 PETALING JAYA: The Communications and Digital Ministry has urged Asean countries and India to leverage on the digital economy, which has been rapidly transforming the world, for better economic growth.
Communications and Digital Minister Fahmi Fadzil said with a population of close to two billion people and a gross domestic product (GDP) of more than US$6 trillion (RM27 trillion), Asean and India represent a huge market with immense potential.
He believes that Malaysia has made significant progress in digital transformation.
"We're working hard to expand and future proof our digital infrastructure to ensure that the latest digital technology is able to fulfil its full potential and thriving economic, social and corporate governance," Fahmi said at the fifth Asean-India Business Summit yesterday.
Fahmi recognises that digitisation can serve as one of the great levellers in society, and that the whole of Malaysia must have stable, affordable, reliable and fast access to the Internet to realise its full potential across Malaysia and also Asean.
"To do so, the Ministry of Communication and Digital is committed to ensuring that those living in the last 3% of populated areas without access to the Internet will be finally connected," he said, adding that the quality of service experienced by the remaining 97% will be improved.
According to him, there are many people still having issues with basic 4G, but he thinks it can be overcomed.
"We recognise that the access to and adoption of digital services are crucial not only for the digital economy, but also in achieving many targets of the sustainable development goals," he said.
On 5G in Malaysia, Fahmi said the deployment has started in 2021, and the service is now available in all major cities nationwide.
He said that more than 7000 sites will be deployed, with an emphasis on achieving a target of 87% population 5G coverage by the end of this year, if not earlier.
"When fully deployed, the network will be accessible to more than 30 million individuals and businesses, up from the current 15 million users," he added.
He said the number of data centres, Iinternet exchange points and international connectivity for businesses in Malaysia has increased substantially, in the midst of integrating 5G.
Digitalisation presents numerous opportunities for Asean-India collaborations, including areas such as eCommerce, financial technology, digital payments, and digital skills, he added.
We need to work together to unlock the full potential of digitalisation and create shared prosperity for our people," he said.
On trade between Malaysia and India, Ministry of International Trade and Industry secretary-general Datuk Isham Ishak said in 2022, bilateral trade between the two countries increased by 23.5% year-on-year.
He noted that India is one of Malaysia's major sources of foreign direct investments (FDI), where last year's FDI from India totalled to about US$2.8bil (RM12.5bil).
However, Isham has urged the federal government of India to relook at its complex taxation programme. This is to ease Malaysian investors to do business in India.
According to him, different states of India have different taxation platforms, which investors' find tedious.
"I would like to suggest perhaps to the federal government of India to form one single entity that could bring all 28 states and eight unions together so that our Malaysian businesses can only work with one entity," he said, in regards to decentralisation of government.
Meanwhile, Miti deputy minister Liew Chin Tong considers India as a very important partner in an increasingly multipolar world.
"It is not only important that we engage as many partners as possible, but we also have to build deeper ties with each other," he said.
He believes that as India becomes more prosperous and sophisticated as well as more digital and technologically driven, there are many ways to work together.
Liew hopes, at some point, India will be part of the Asean.
"But with or without India's participation, there are so many other areas where we can work on both bilateral and also relationships with the region," he added.
Commenting on the benefits of trading with India, Isham said: "Currently, India is the fifth largest country by GDP. It has expanded by three times within the last 20 years."
He added that India, which has visions of achieving a GDP of US$5 trillion (RM22.38 trillion) in 2025, is predicted to overtake China as the most populous country by 2024.
Isham also believes that India's young population, with a median age of about 28 years old, will be the key driver to the growth of its economy in the coming years.
Source: https://www.thestar.com.my/business/business-news/2023/03/07/leveraging-on-digital-economy-key-to-growth