Advertisement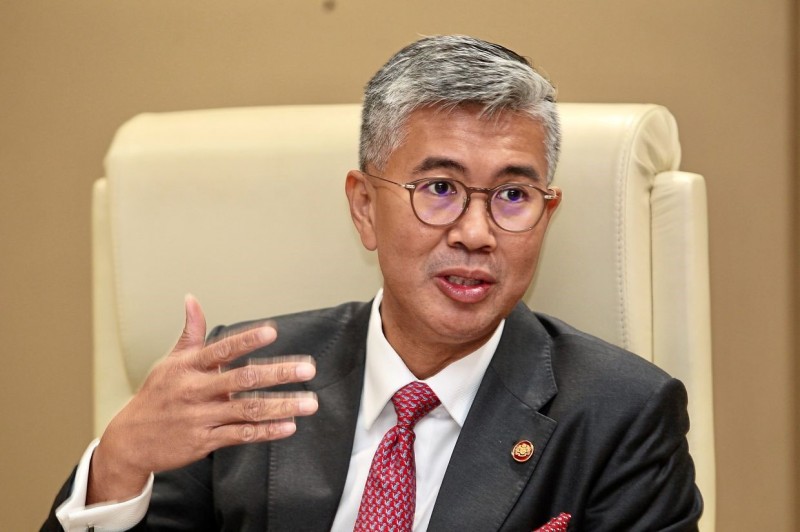 KUALA LUMPUR: Malaysia will continue to focus on managing external challenges and the ramifications for the domestic economy this year, said International Trade and Industry Minister Tengku Datuk Seri Zafrul Abdul Aziz.
According to him, the growth momentum generated by Malaysia in 2022, which can be attributed to decisive policies to safeguard the economy as well as protect and create jobs since March 2020, will propel the country forward this year.
He said during the pandemic years, Malaysia invested in various measures to strengthen its resilience and these have helped support the nation's economic recovery while strengthening its fundamentals.
"Indeed, Malaysia's gross domestic product in 2022 has outperformed expectations, with growth recorded at 8.7 per cent, the highest in 22 years.
"This was accompanied by positive macroeconomic indicators such as improving employment figures and inflation, which continues to moderate," he said at his ministry's Chinese New Year networking session here today.
He said Malaysia's economic outlook seems encouraging with total trade in 2022 surpassing RM2 trillion and exports growing 25 per cent to RM1.6 trillion.
Tengku Zafrul said Malaysia also has already exceeded the total export target of RM1.25 trillion by 2025 -- as set in the 12th Malaysia Plan -- three years earlier than expected.
However, expecting a tough year ahead, the minister expressed hope that all stakeholders could work closely with the ministry in helping industries and exporters, particularly the small and medium enterprises, to build resilience to better face the challenges ahead.
Asked by the media to comment on Malaysia's trade performance announced earlier today, Tengku Zafrul said 2023 will be a challenging year for the global economy.
"We see a more challenging prospect for the global economy this year. This will have an impact on countries with high exports and imports, as well as open economies such as Malaysia," he said.
The International Trade and Industry Ministry (Miti) earlier announced that Malaysia maintained its impressive trade performance in January 2023 with trade, exports and imports registering the highest monthly value for the month of January.
According to the ministry, trade expanded by 1.9 per cent year-on-year (y-o-y) to RM207.51 billion with exports rising by 1.6 per cent to RM112.84 billion and imports increasing by 2.3 per cent to RM94.67 billion.
Commenting on the country's unemployment rate, Tengku Zafrul said the figure is expected to fall further in tandem with economic growth.
"When we look at the unemployment rate of the country, we need to look at it in totality. It reached its height at 5.3 per cent in May 2022 and today it's at 3.6 per cent, and Bank Negara Malaysia governor (Tan Sri Nor Shamsiah Mohd Yunus) has stated that the unemployment situation is improving.
"So with the economy growing at 8.7 per cent last year and expected to continue to grow, and the central bank stating that it did not expect a recession, the unemployment rate should be going lower," he added.
Source: https://www.thestar.com.my/business/business-news/2023/02/20/tengku-zafrul-malaysia-to-continue-focusing-on-managing-external-challenges-this-year