Advertisement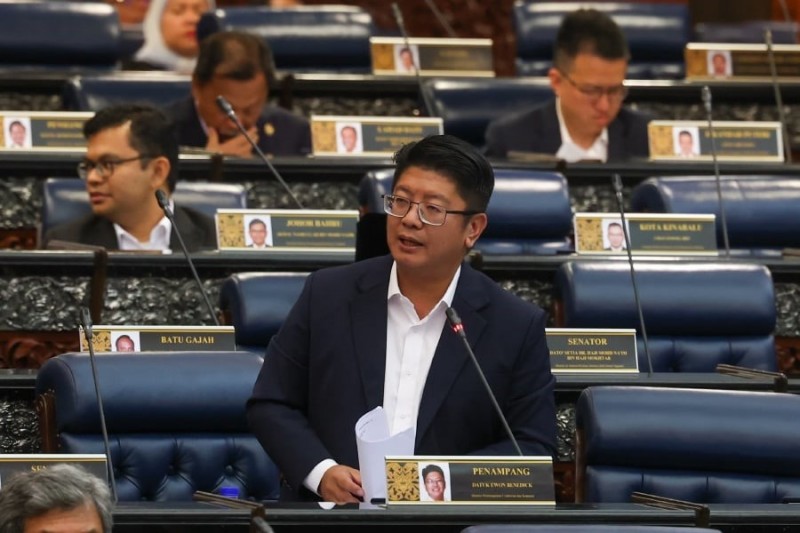 KUALA LUMPUR: Agencies under the Entrepreneur Development and Cooperatives Ministry (MEDAC) have provided various assistance and financing initiatives without collateral to help women and youth entrepreneurs start and expand their businesses, said its minister Datuk Ewon Benedick.
He said that last year, the National Entrepreneurial Group Economic Fund (TEKUN) allocated RM1.1 billion to the TEKUN Programme which involved 73,073 entrepreneurs including women and youths.
"Starting this year, TEKUN has introduced a special financing programme without collateral for entrepreneurs who do business online through the Skim Pembiayaan Online TEKUN (SPOT).
"This programme is open to all ages and genders. Up to Feb 10, 118 women and youth entrepreneurs have received SPOT financing involving an allocation of RM884,000," he said during a question and answer session at Parliament today. He was answering a question from Siti Mastura Muhammad (PN-Kepala Batas) about the special assistance scheme for beginners without collateral to help women and young people to venture into business.
Ewon said SME Corp also provides assistance in capacity development in the form of training, start-up grants without collateral and advisory services to Bumiputera youth aged 18 to 30 years, and RM1 million has been provided under the planning of the Tunas Usahawan Belia Bumiputera (TUBE) programme this year.
"For 2021 and last year, SME Corp has implemented the TUBE 8.0 and TUBE PEMERKASA programmes for Bumiputera youth wanting venture into business with a total allocation of RM12.74 million. About 915 youths have participated in the programme and 436 of them are female."
He said there are other agencies such as Amanah Ikhtiar Malaysia that provides unsecured financing such as Skim Pembiayaan Ikhtiar (SPI) I-Mesra and Skim Pembiayaan Ikhtiar (SPI) I-Muda for potential entrepreneurs among women and those under the age of 40 and with low incomes to start a business. At the same time, Bank Rakyat also offers the BizLady programme to help women entrepreneurs without collateral.
"Last year, 80,866 entrepreneurs received financing under the I-Mesra scheme with an allocation of RM722.7 million, and 97,229 entrepreneurs received financing under the I-Muda scheme with an allocation of RM667.71 million. In the same period, as many as 1,452 female entrepreneurs received BizLady funding involving RM63.21 million in allocations."
Bank Rakyat also collaborated with Universiti Teknologi Mara (UiTM) to provide a financing programme for graduates through the Graduate Mentoring Program which includes a training and guidance process of between three to six months, as well as a financing package of RM100,000 for programme participants who successfully completed the exercise.
"A total of 2,236 UiTM graduates, including 1,755 women, have attended explanations and briefings related to this programme last year" he added.
Source: https://www.nst.com.my/news/nation/2023/02/881722/medac-continues-develop-women-youth-entrepreneurs-through-assistance