Advertisement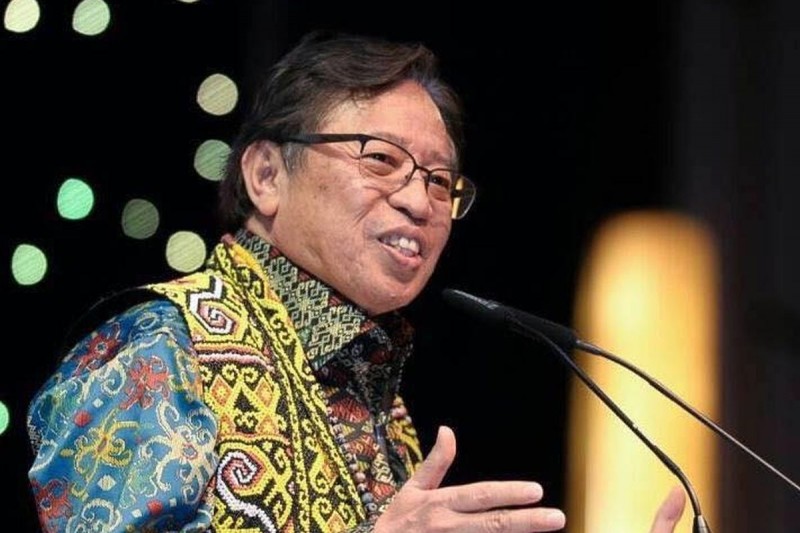 KUCHING (Feb 6): Sarawak Premier Tan Sri Abang Johari Tun Openg wants the Chinese business community to cooperate with Bumiputeras to develop areas in Kuching, Samarahan and Serian in line with the Greater Kuching development strategy planned by the state government.
He said that through the establishment of the Greater Kuching Development Agency, the state government had allocated a total of RM1.5 billion to develop all three areas in terms of the agricultural sector like smart agriculture, modern agriculture and the tourism sector.
"I hope the Chinese business community works together with Bumiputeras to develop this Greater Kuching encompassing Kuching, Samarahan and Serian.
"These areas will be improved in terms of mobility where ART (autonomous rail transit) will be operating in... as you know, we are implementing modern transportation powered by hydrogen because we want a Smart City, a city that is less polluted and a city that we can be proud of," he said.
He said this in his speech at the Chinese New Year celebration organised by the Kuching, Samarahan and Serian Chinese Associations here on Monday night, which was also attended by Deputy Premiers Datuk Amar Douglas Uggah Embas and Datuk Seri Dr Sim Kui Hian.
He said the development idea was also acknowledged by Prime Minister Datuk Seri Anwar Ibrahim as a well-planned urban development.
Source: https://www.theedgemarkets.com/node/654158