Advertisement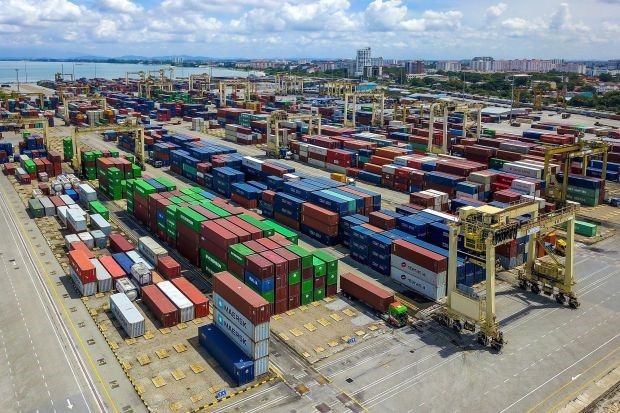 KUALA LUMPUR: Malaysia's export value rose 25% year-on-year (y-o-y) to a record RM1.55 trillion in 2022, on the back of increased shipments to all its major trading partners.
The Ministry of International Trade and Industry (Miti) said the export value in 2022 exceeded the Twelfth Plan projection for 2025, three years ahead of target, as exports to Asean, China, the US, the EU and Japan registered a new record high.
"The expansion in exports was driven by robust exports of E&E products, petroleum products, LNG, palm oil and palm oil-based agriculture products, crude petroleum as well as machinery, equipment and parts, each posted more than RM10bil increase with double-digit growth.
"All these products recorded the highest export value ever except for crude petroleum," it said.
Miti said E&E products, which held the biggest share of total exports, grew 30.2% y-o-y to RM593.49bil on the back of robust demand for semiconductors due to the acceleration of the global technology upcycle and business digitalisation.
Meanwhile, the country's imports rose 31.3% y-o-y to a historical high of RM1.3 trillion, on the back of increases in intermediate goods, capital goods and consumption goods.
This brought Malaysia's total trade in 2022 to a record high of RM2.85 trillion, representing a double-digit expansion of 27.8% from the previous year.
According to Miti, this was the fastest growth on record since 1994, taking the country's total trade value past the RM2 trillion mark for the second consecutive year.
The trade surplus for the year was up 0.6% from 2021 to RM255.1bil, the largest value on record.
In the month of December alone, trade rose 8.6% y-o-y to RM236.02bil, exports increased 6% to RM131.89bil and imports expanded 12% to RM104.13bil.
Trade surplus for December decreased 12.6% y-o-y to RM67.58bil.
In 2023, Miti said Malaysia's trade is expected to grow 1.3% while exports and imports are estimated to increase 2.2% and 0.2% respectively, as reported in the Economic Outlook 2023.
It said this forecast was in line with the World Trade Organization's outlook, which anticipates 1% growth in global trade.
"This was due to global uncertainties arising from inflationary pressures, prolonged geopolitical tensions, exporters' capacity in meeting environmental, social and governance (ESG) market demands, disruption in global supply chains and volatility in commodity prices.
"Nevertheless, continuous demand for manufactured good especially E&E products will support trade growth due to technological advancement," it added.
Source: https://www.thestar.com.my/business/business-news/2023/01/18/malaysia-posts-record-export-value-of-rm155-trillion-in-2022