Advertisement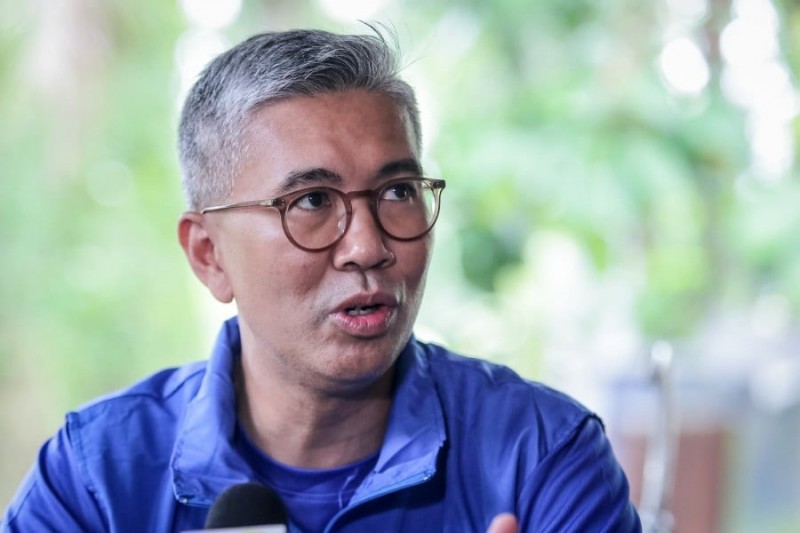 DAVOS: Although global trade is expected to hit a record US$32 trillion (RM138.6 trillion) in 2022, the outlook is rather gloomy for 2023 due to continuing geopolitical tensions, high energy prices, rising interest rates and persistent inflation, International Trade and Industry Minister Tengku Datuk Seri Zafrul Abdul Aziz said.
However, he said, the Ministry of International Trade and Industry (Miti) and its agencies like Malaysia External Trade Development Corporation (MATRADE) are prepared to help industries and enterprises navigate challenges brought about by the expected slowdown in global economy and trade, which is key in the government's efforts to raise the overall standard of living in the country.
"Those global factors are clearly beyond our control. But what we can control are policies that will, for example, help our key industries build supply chain and market resilience, and develop our exporters' capacity in meeting environmental, social and governance (ESG)-related market demands," he said today via his social media platform.
Tengku Zafrul is currently attending the 53rd World Economic Forum in Davos, where he is leading the Malaysian delegation.
In 2022, Malaysia's total trade was valued at RM2.8 trillion, surpassing the RM2 trillion mark for the second consecutive year. Exports reached RM1.6 trillion, exceeding the 12th Malaysia Plan's projection for year 2025 by 24 per cent – three years ahead of target.
Imports, meanwhile, surpassed the RM1 trillion mark for the first time, reaching nearly RM1.3 trillion in 2022.
For the 25th consecutive year since 1998, Malaysia posted a trade surplus. The 2022 surplus figure is also the largest ever recorded.
In light of the challenging global landscape in 2023, Miti has begun to look at the various ways to safeguard demand, enhance the supply side and ensure continuous market access, particularly for Malaysia's manufactured goods.
He said MATRADE and and relevant investment promotion agencies under Miti will see how they can reinforce the business resilience of key industries from within, because this will be Malaysia's best defence against external market uncertainties and help to maintain employment.
"Among key initiatives that Miti will continue to implement are collaborations with relevant ministries and agencies through the Export Coordination Committee.
"This is to ensure an efficient coordination of export promotion programmes to generate and increase demand for Malaysia's products and services in the international markets," he said
Through MATRADE's Empower Trade Associations (ETA) initiative, Miti will continue to support trade promotion activities, particularly of high value, innovative tech-based products and services, as well as ESG-compliant products in new, emerging markets and Malaysia's free trade agreement (FTA) partner countries.
"I am confident that this will enable more Malaysian companies to participate in new markets, while deepening their integration in the global value chain. The more diversified our markets, the better we can manage risks of market downturns," Tengku Zafrul said.
Commenting on mid-tier companies (MTCs), he said they contributed 40 per cent to the country's gross domestic product and employed 16 per cent of Malaysia's workforce in 2019.
"Despite making up less than two per cent of businesses in Malaysia, MTCs play a crucial role in developing more than 7,000 micro, small and medium enterprises (MSMEs) which are involved in the MTCs ecosystem.
"Miti is looking at ways on how to support these MTCs better, and in doing so further strengthen the MSMEs in the ecosystem," he said.
The minister also assured key stakeholders, particularly industries and exporters, that the government will continue to ensure that they gain from the various FTAs that Malaysia has ratified, including the Regional Comprehensive Economic Partnership (RCEP) and the Comprehensive and Progressive Agreement for Trans-Pacific Partnership (CPTPP).
He said lower tariffs and assured market access will help make Malaysia's exports more resilient in the face of expected market challenges in 2023.
"We will continue to monitor the global trading environment to ensure our exporters remain strong to face various trade and market issues.
"I am confident that the cooperation between Miti, MATRADE and industry players in executing the nation's export programmes will unlock more export opportunities as well as support Malaysia's trade growth," he added.
Source: https://www.nst.com.my/business/2023/01/871366/miti-cautious-2023-trade-growth-prospects-prepared-help-industries