Advertisement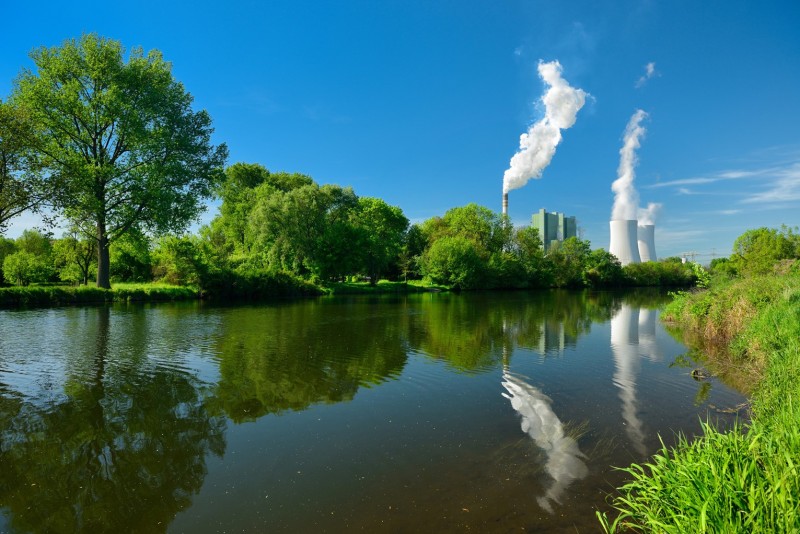 Image credit: The World Economic Forum
These solutions and others are being proposed in a new report from the Cambridge Institute for Sustainability Leadership (CISL), the We Mean Business Coalition, the SME Climate Hub and Business for Social Responsibility.
In recognition of the fact that SMEs account for half of business emissions in the OECD region, making them key to achieving national and international climate commitments, these organisations worked together to host innovation sprints addressing barriers commonly faced by SMEs as they look to decarbonise. Shared barriers already uncovered by the SME Climate Hub's previous work include a lack of in-house expertise on environmental sustainability and a lack of finance, plus confusion on how to navigate reporting and certification schemes, which are often designed for larger businesses.
The aim of the sprints was to generate potential ways through which businesses with more finance and resource, including major banks and multinational corporations, could support SMEs. Participants includes Natwest, HSBC, Barclays, Mastercard and Microsoft.
The report highlights how, for banks and large businesses with net-zero commitments, it is "essential" that they support the SMEs in their portfolios with "both incremental and radical solutions" to cut emissions. Failure to do so will mean they miss their own commitments, harboring up reputational risk for them, along with potential transition and physical risk.
One solution proposed in the report is a shared system by which SMEs can be classified based on their climate readiness. This would account for factors such as the sector and location of the SME and its work so far to strategise around climate and to implement emissions mitigation initiatives. Using an SME's classification, banks and buyers could provide more bespoke advice and resources on the net-zero transition. For example, those early in their journey may need to build basic knowledge and create a solid business case. Others may be at the stage of setting targets and need specific support here.
Additionally, the report floats the idea of sector-specific decarbonising roadmaps. These would set out the sort of emissions targets SMEs should set and the specific actions they would need to take to achieve these goals. As such, they would provide a 'to-do' list for SMEs, including best-practice case studies from peers.
Roadmaps should also set out existing resources, tools and information that SMEs can access to deliver their roadmap and reap the co-benefits in terms of factors such as talent attraction, staff retention, improved reputation and innovation opportunity.
SMEs could then be benchmarked by assessing the stage of the roadmap they have reached.
Data and services, all in one place
The report also sets out how SMEs often do not have the resources or know-how to measure emissions across their operations and value chain – an activity that can prove challenging even for larger firms with significant sustainability teams.
A proposed solution is the creation of a centralised emissions data repository, triangulating data held by SMEs, corporates and banks. This can save SMEs the time and effort of collecting their own data; provide reassurance that data is credible and ensure that SMEs and their partners are working using the same emissions estimates. It can also make the task of improving data over time simpler, with different organisations able to share findings of their own research.
Emissions data is disjointed, the report acknowledges, but so is information on the support services and innovative finance products which SMEs can access in relation to net-zero.
It states that a dedicated "marketplace" for these services, solutions and products could be beneficial. The offerings could be "clustered" thematically – for example, SMEs in the manufacturing sector would need to access different offerings than those in domestic property management. Banks or governments could incentivise SMEs to use the marketplace, particularly those that are less engaged.
As a first step, the report recommends a systematic review of existing digital platforms through which banks and businesses promote and provide net-zero offerings to SMEs.
Announcing the report today (17 January), CISL's banking environment initiative lead Grant Rudgley said: "Small businesses are the backbone of global economies. Supporting them on their journey to net zero is a key priority of their banks, requiring new financial products and advisory solutions. This report begins to meet that requirement, summarising innovations bankers themselves see as necessary and feasible to accelerate small business decarbonisation."
Net-Zero Review
Late last week, Chris Skidmore MP published his Net-Zero Review, setting out more than 100 recommendations for policy interventions to ensure that the UK meets its 2050 net-zero target in a "pro-business manner" that maximises the economic benefits and sees them more fairly shared.
The recommendations were based on evidence provided by more than 1,800 contributors including businesses, think-tanks and climate experts.
On SMEs, the Review recommends the launch of a 'Help to Grow Green' campaign for SMEs by 2024. The campaign should be a one-stop-shop for support in accessing Government grant and loan schemes and practical information on key topics. Additionally recommended is the creation of a new mentoring scheme for micro-businesses and the self-employed this year.
Source: https://www.edie.net/banks-and-big-businesses-urged-to-support-smes-through-net-zero-transition/