Advertisement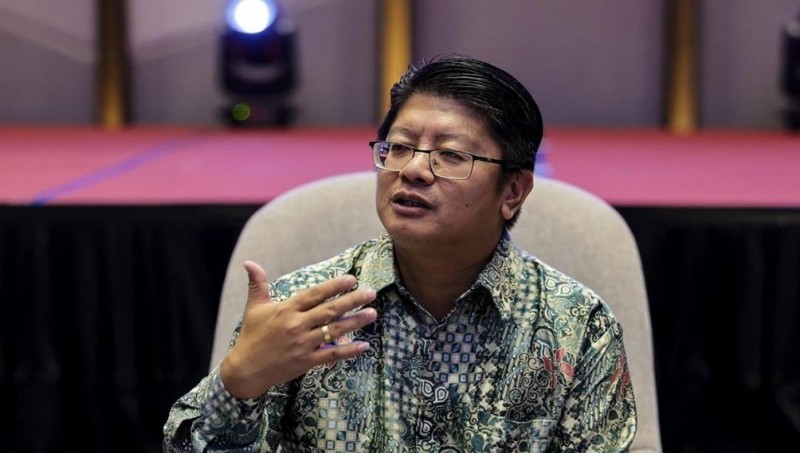 SALES performance of small and medium enterprises (SMEs) and cooperatives are yet to show any encouraging recovery trend.
Entrepreneur Development and Cooperative (Medac) Minister Datuk Ewon Benedick (picture) said in light of this, government intervention is necessary to ensure these businesses can continue to rise and stay afloat.
"Only 45% of the entrepreneurs recorded an increase in sales, while the rest reported that their businesses either experienced a decrease or had had no change in performance," he said while delivering the Minister's Mandate on Jan 17.
There was a 2.7% increase in companies that have ceased operation compared to 1.4% in March 2022.
These are based on the survey commissioned by the Medac agencies in November 2022, among approximately 2,000 participating SMEs and cooperatives.
"Even though 2.7% is a low percentage, it shows the huge challenges they face, for while there are many whose operations remain, there are others that had to close down. We are responsible to help them realise their aspiration so they can continue being part of our economy," he added.
The survey also showed that most SMEs and cooperatives experienced a decrease in sales value compared to the results of the survey conducted in March 2022.
Despite that, 97.3% of businesses have survived the pandemic phase and are adjusting to the new norms.
Medac introduced its new Strategic Plan 2023 to create more holistic and innovative entrepreneurs that are able to buffer unexpected future shocks.
The plan, themed "Berdaya Maju, Transformatif dan Responsif", comprises three main objectives including providing a conducive ecosystem to support and drive recovery, growth and stability of the national entrepreneurship sector.
It also aims to improve resilience and competitiveness among entrepreneurs post-pandemic and strengthen the service delivery system that is facilitative and effective.
"I am confident that the plan can be implemented especially with the budget that will be tabled next month by the Finance Ministry," Ewon said.
The strategic plan outlines five core strategies, 24 strategies and 185 programmes or projects encompassing the policy formulation, governance and regulation, development capacity, financing access, market access, technology adaptation and strengthening service delivery.
The outcome will be evaluated based on six key performance indicators (KPIs) and is set to benefit 543,080 entrepreneurs and future SMEs.
"We have applied for a development budget of RM666 million for this, after considering all projects and activities to be implemented, feedback and needs of the SME business players," he said.
Additionally, Medac will ensure that access to funding is expanded and more targeted according to the level and enterprise category, as well as increasing the adoption of technology and digital tools among them.
"Training and guidance should be offered 'hands-on' to the entrepreneurs to ensure they have extensive knowledge and robust skills to conduct business operations more competitively, especially in facing tough economic challenges this year," Ewon said.
The ministry also aims to empower the direction and development of social entrepreneurship to bring a greater impact and contribute to an inclusive, balanced and sustainable socioeconomic development.
"The role of social enterprise can be a vehicle that facilitates community and regional development effectively, especially in rural areas and the Borneo region which has limited access from a geographical aspect and infrastructure," he added.
Moving forward, he said the ministry will increase engagement sessions by conducting frequent field visits to meet SME players and it hopes for strong cooperation from all agencies.
"I practise an open-door policy to entrepreneurial associations, cooperatives and businesses in order to establish good communication and treat them well as the stakeholders in the ministry," Ewon concluded.
Source: https://themalaysianreserve.com/2023/01/18/slow-recovery-trend-among-smes-cooperatives/