Advertisement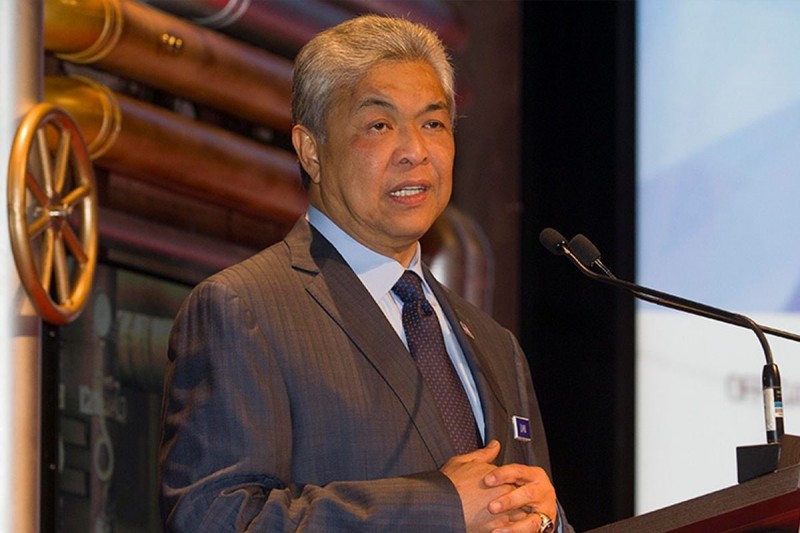 KUALA LUMPUR (Jan 10): Infrastructure development in rural areas in Sabah and Sarawak have to be on par with the infrastructure level of rurals areas in Peninsular Malaysia, Deputy Prime Minister Datuk Seri Dr Ahmad Zahid Hamidi said.
Ahmad Zahid, who is also Rural and Regional Development Minister, said that overall, rural infrastructure in Peninsular Malaysia was satisfactory and he wanted rural infrastructure in both East Malaysia states to be improved.
"Sabah and Sarawak are considered regions, both not only need to be developed but it's been over 60 years since our independence, regions needs to be balanced quickly," he said during a speech at a gathering with media practitioners in Kuala Lumpur Tower here on Tuesday.
He added that the matter needed attention as the soon-to-be opened Pan Borneo Highway would be the main connection for residents in Sabah, Sarawak and Brunei.
"When Pan Borneo connects Sarawak and Sabah as well as Brunei, then connectivity between the main roads to small towns and villages along the Pan Borneo route in both states must be created," he said.
Ahmad Zahid also said that his ministry would focus on the issue of income gap and poverty between rural, suburban and urban residents.
He said it would be prioritised after several poverty baselines reported by the Statistics Department of Malaysia (DOSM) changed based on the current economic situation.
"In reality, it (poverty) is not only seen in rural areas, but also suburbs and in urban areas," he said.
On the gathering with the media, Ahmad Zahid said his ministry will take proactive measures to nurture ties between the ministry and media to expand the coverage of its activities.
"I feel this ministry doesn't invite many contraversial issues. So it is a ministry that is 'business as usual' so coverage usually is based on media statements and media conferences.
"Therefore, I want to have a new approach by introducting a game changer for the media and my ministry," he said, adding that he was seeking the cooperation of the media to provide feedback on improving coverage relating to the ministry.
Source: https://www.theedgemarkets.com/node/651270