Advertisement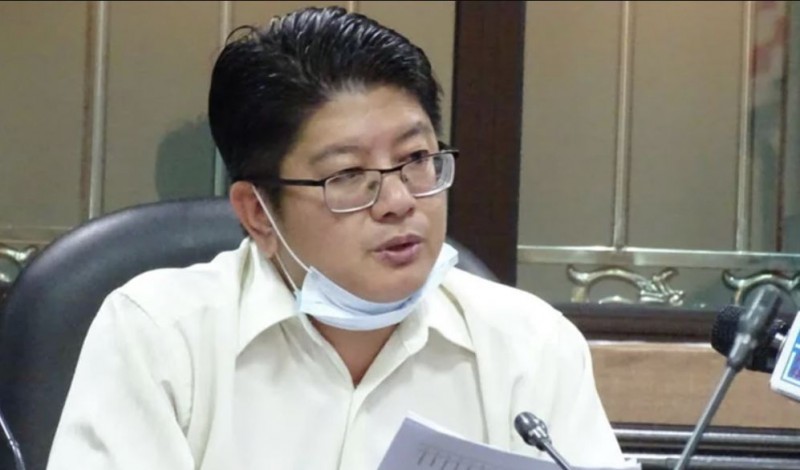 Image credit: FMT
KOTA KINABALU: The Entrepreneur Development and Cooperative Ministry hopes more allocations would be channelled to the Ministry and its agencies.
Its Minister, Datuk Ewon Benedick said, this would help to empower small-and-medium enterprises (SMEs) and provide more job opportunities.
He said this after a briefing by Perbadanan Nasional Berhad (Pernas) and the Malaysian Small and Medium Enterprises Corporation (SME Corp Malaysia), at the agencies' offices, Tuesday.

Pernas and SME Corp are among 11 agencies under the Ministry.
Also present were Deputy Entrepreneur Development and Cooperative Minister Saraswathy Kandasami, and Ministry's Secretary-General Datuk Seri Suriani Ahmad.
The briefing at Pernas was delivered by Head of Development Francais Mazlan Ibrahim, while the SME Corp briefing was delivered by Chief Executive Officer Rizal Nainy. Ewon said Pernas and SME Corp each have an important role which is to produce more entrepreneurs in the field of franchise business and further empower SMEs throughout the country.
"SME Corp Malaysia is a development agency that drives the growth and business transformation of Malaysia's Micro, Small and Medium Enterprises (MSMEs) and provides employment to 47.8 per cent of the country's population," he said.

After the SME Corp briefing, Ewon visited the product exhibition of local entrepreneurs who received funding or assistance from the agency, at the exhibition centre.
During the SME Corp briefing, Rizal said that among the programmes that the agency will implement in 2023 is Tunas Usahawan Belia Bumiputera (Tube).
He said, it is specifically for Bumiputera youths aged between 18 and 30 who are interested in business and having a basic skills certificate from a training institute or local skills centre.
In addition, he said, SME Corp will also organise the Bumiputera Export Promotion Program (GEB) which aims to increase the number of Bumiputera SMEs to the export market as well as create networks and supply chains among Bumiputera SMEs.
Source: https://www.dailyexpress.com.my/news/204405/ewon-hopes-his-ministry-will-get-more-allocations/