Advertisement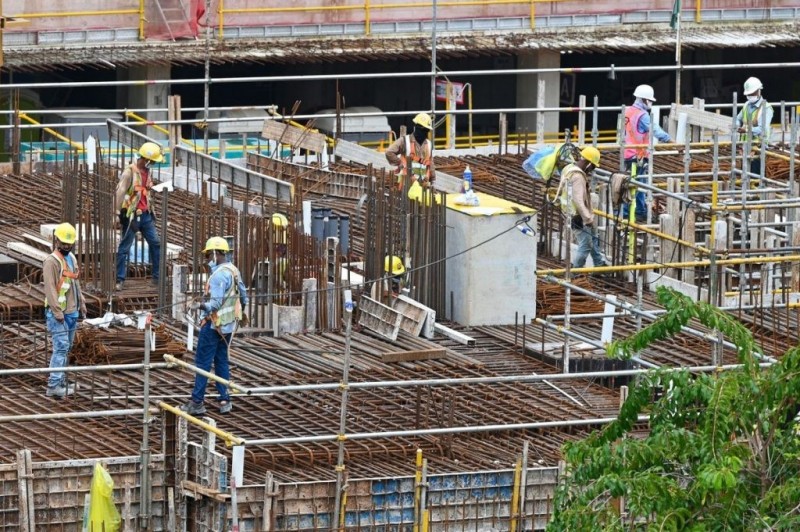 FROM climate change to the global pandemic, external events have pushed environmental, social and governance (ESG) issues to the fore. Sustainability is now business-critical for every company — including small and medium enterprises (SMEs) — bringing challenges but also opportunities.
SMEs are major players in the Malaysian economy, contributing 37.4% to the country's GDP and providing jobs for 47.8% of the workforce in 2021. Collectively, they are an economic force to be reckoned with and SMEs can make significant contributions towards the Sustainable Development Goals (SDGs).
On the flip side, the effects of the Covid-19 pandemic on the SME sector have demonstrated the vulnerability of SMEs to economic shocks resulting from ESG issues. In 2021, the micro SME (MSME) growth rate was a meagre 1% compared to the 4.4% GDP growth for non-MSME in the same period.
With global ESG assets expected to exceed US$41 trillion, and projected to hit US$50 trillion by 2025, it is in the country's best interests to empower SMEs to become more ESG-focused and attract investment.
According to UN Global Compact Malaysia & Brunei (UNGCMYB), incorporating sustainability into business strategies could improve the adaptability of SMEs, alleviate the pain of unfavourable situations, and more importantly, inspire innovation to take SMEs to greater heights.
Sustainability and Malaysia
In recent years, Malaysia has experienced its share of adverse impacts of climate change. Rampant deforestation has caused landslides and rising sea levels to threaten our agriculture sector and may result in catastrophic floods that cause further devastation.
"The economic impacts from extreme weather events can be overwhelming — the December 2021 floods in Malaysia resulted in an economic loss of between RM5.3 billion and RM6.5 billion," according to the report.
It added that rising temperatures and extreme weather changes also have an impact on productivity, as jobs are at risk due to unbearable working conditions.
Hence, UNGCMYB report noted that by adopting sustainability, businesses are in a better position to identify risks earlier on and design a plan of action.
It pointed out that more attention is being paid to human and labour rights, especially the well-being of migrant workers who formed 9.9% of the total workforce as of the end of 2020. Issues that have been brought to the fore are worker living conditions and hygiene, and incidences of modern-day slavery that violate human rights.
On the global front, it noted that the European Union (EU) passed a legislative proposal in September 2022 to prohibit products made using forced labour. National efforts in addressing issues relating to modern-day slavery and forced labour include the development of national action plans on business and human rights.
"Regulators, investors and consumers alike have begun to take notice of companies' treatment of their employees, and favour businesses that provide a safe and inclusive space for all regardless of race, gender, or physical abilities.
"Large corporations are also looking into regulating their supply chain partners (mostly SMEs) carbon footprint and greenhouse gas emissions to achieve their own climate action targets," it said.
In addition, UNGCMYB said responsible sourcing and social audits are increasingly performed along the supply chain to ensure companies downstream of the supply chain are up to standards, and not posing risks to their corporate buyers. "Social violations will result in financial and reputational damage," it noted.
UNGCMYB also noticed that the Malaysian investor landscape is also evolving, including government-linked investment companies that have launched sustainable investment policies and are integrating ESG considerations in their decision-making.
"Such strategies affect corporates and in turn SMEs in their supply chains, and require an integrative approach in assessing companies' risk profiles based on their governance practices, climate action, social responsibility as well as financial viability," it explained.
It has identified various push factors driving sustainability implementation, particularly the shift in consumer demand for sustainable products and the increasing focus by banks on climate-related financial risks.
"Adopting sustainability allows SMEs to tap into new markets and gain better access to funding," it said.
Incentivising Sustainable SMEs
Malaysia is a party to the 2030 Agenda for Sustainable Development, a UN initiative that birthed the 17 SDGs. The SDGs provide a roadmap for the implementation of key sustainability activities, targets and performance measures to enable global alignment toward greater sustainability.
Collective action and partnerships are crucial to making the nation more sustainable, and the government has been strongly encouraging corporations and SMEs to adopt the SDGs and make positive impacts on their ecosystems.
In the 12th Malaysia Plan, the government announced the country's aspirations of becoming a carbon-neutral and net-zero emission nation by as early as 2050.
"This means that companies of all sizes should transition to low-carbon production to be aligned with national targets. In addition, the green economy opens up plenty of new business opportunities," UNGCMYB said.
In efforts to pursue green growth, the Government Green Procurement (GGP) initiative was introduced to ensure that public procurement of products and services was conducted with the environment in mind and that negative impacts are minimised.
"The implementation of GGP at 12 ministries and their agencies since 2016 has amounted to RM482 million in procurement value and has resulted in a cumulative reduction of CO2 emissions by 100,431 tonnes," UNGCMYB said.
To further grow the green economy, SMEs can also apply for Green Technology Tax Incentives which were introduced in 2014.
Under this programme administered by the Malaysian Investment Development Authority, Green Investment Tax Allowances are made available for companies exploring the acquisition of green technology assets, whereas companies providing green technology services are eligible to apply for Green Income Tax Exemptions.
According to UNGCMYB, financing is essential to help SMEs transition to sustainability.
"The low carbon transition facility is a financing facility to encourage and support SMEs to adopt sustainable practices for business resilience and has an RM1 billion allocation from Bank Negara Malaysia (BNM)," it said.
In addition to financing, it said, capacity building is also an important aspect.
Here, SME Corp is providing financial assistance to SMEs to undergo a sustainability training and development programme under ACCESS. Participants can apply for an RM7,000 grant to spur sustainability capacity building among SMEs.
To UNGCMYB, the pursuit of sustainability goes hand in hand with innovation. The practice of assessing sustainability risks and opportunities opens up many avenues for a company to improve itself and keep up with changing trends, it said.
Why are SMEs still Lagging in Adopting ESG Practices?
With the abundance of readily-available frameworks to support the adoption of sustainability and the continuous push by the Malaysian government and corporate sectors towards sustainability, UNGCMYB identified several reasons why SMEs have been slow to pick it up.
Lack of knowledge and understanding: SMEs are not sure how or where to start implementing sustainability practices; current sustainability frameworks and resources are overwhelming or tailored more for multinationals and larger corporations.
Post-pandemic growth challenges: While SMEs recover financially and cope with rising material prices, there is a reluctance to commit to ESG adoption due to the perception that "sustainability" is expensive.
Lack of talent: Other than the high employee turnover rate characteristic of SMEs, they also have to contend with a shortage of talents who need to be trained in sustainability. This makes it difficult to implement sustainability action plans.
Lack of corporate supply chain support: Larger organisations place sustainability requirements and capacity-building expectations on their supply chain partners but do not provide them with enough guidance and support (in financial, technological, manpower and other forms) to meet these criteria.
Lack of regulatory pressure on SMEs: While SMEs are highly encouraged to do sustainability reporting voluntarily, there is no mandatory requirement from regulators for them to actually begin reporting.
There is no doubt that SMEs are a key driver of the Malaysian economic landscape, and thus are integral to the sustainability movement. While we do have to acknowledge the lingering post-pandemic challenges SMEs are facing, this time could be looked upon as an opportunity to do things differently and future-proof the business, one step at a time.
Sustainability is the best investment an SME can make, to secure its own longevity and for the betterment of future generations.
Source: https://themalaysianreserve.com/2022/12/06/smes-and-the-sustainability-push/