Advertisement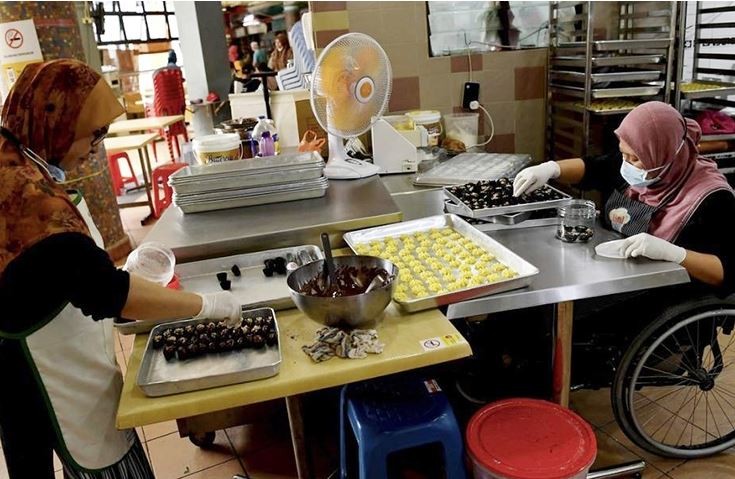 SUSTAINABILITY is an important value-add for small and medium enterprises (SMEs) and is transitioning from a "nice to have" to a "must-have". Consumers, investors and regulators are increasingly displaying a preference for sustainable business practices and consciously assessing businesses based on environmental, social and governance (ESG) criteria.
SMEs are generally more vulnerable to impacts from environmental and social issues but are equally more responsive to business trends and can create a positive impact on sustainable development.
However, most sustainability approaches are tailored to corporates and disparate to approaches for SMEs. SMEs require practical guidance and pragmatic approaches that consider SME-specific challenges and opportunities.
To assist Malaysian SMEs in adopting sustainability, the UN Global Compact Network Malaysia and Brunei (UNGCMYB) recently launched the SME Sustainability Action Guide.
The guide explains the importance of sustainability to SMEs and why the adoption of ESG practices makes good business sense. It also gives a clear step-by-step action approach to how sustainability can be implemented.
With the support of Konrad-Adenauer-Stiftung as a cooperation partner, and Taylor's University as a knowledge partner, UNGCMYB conducted a study of the sustainability approaches employed by local SMEs to develop the guide.
The study involved roundtable sessions co-organised by UNGC- MYB and the Centre for Entrepreneur Development and Research (CEDAR) and interviews with SME business owners who shared their sustainability approaches and how it has positively impacted their businesses.
These gave valuable insights in the unique ways of how SMEs are implementing sustainability and what are the benefits they have seen from embracing it. The sharing of best practices by these business leaders in the SME Sustainability Action Guide will provide much-needed direction to SMEs that are just about to embark on their sustainability journey.
UNGCMYB director Edey Suresh said SME-specific resources play an important role to promote sustainability adoption among SMEs to build resilient and competitive businesses.
"A lot of sustainability frameworks in the market are skewed for multinationals and larger corporations that have better access to resources. Local SMEs are in need of guidance with a more pragmatic approach, and also need to be made aware of the existing facilities in the Malaysian market that can encourage them in their sustainability efforts," he said.
The guide gives an easy-to-follow six-step approach to implementing sustainability for SMEs, from learn- ing about sustainability, assessing the business' current status and engaging with stakeholders, making a solid commitment and then setting suitable targets and reporting sustainability progress.
With each of the six steps, it provides links to useful resources and practical everyday examples that are simple to emulate. The main sustainability themes covered under the action guide are climate action, energy management, water, waste, human rights, living wages, diversity, equality and inclusivity, as well as anti-corruption policies.
Source: https://themalaysianreserve.com/2022/12/06/the-sme-sustainability-action-guide/