Advertisement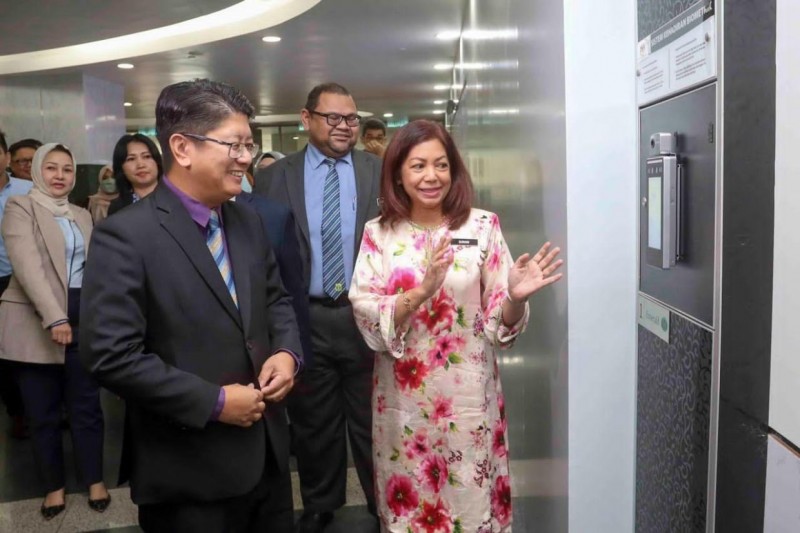 KOTA KINABALU: Aggressive engagement with entrepreneurs and fostering closer ties with them in all the states are high on the agenda for Datuk Ewon Benedick.
The new Entrepreneur Development and Cooperatives Minister said the small to medium enterprises (SMEs) in this country were major economic contributors and among the biggest sectors when it came to job opportunities.
"I will be doubling engagement efforts with industry players as well as related associations to see how we can strengthen and develop this sector," Ewon said just before clocking in for the first time at his new office in Putrajaya on Monday (Dec 5).
He clocked in at about 12.30pm, soon after the first special Cabinet meeting chaired by Prime Minister Datuk Seri Anwar Ibrahim at Perdana Putra.
Benedick, who is Kadamaian assemblyman and Penampang MP, also hoped to see rural-based tourism developed through his ministry, or cooperatives and associations nationwide, including in his constituency and home state of Sabah.
"I want to see digital-based entrepreneurship developed in Sabah, especially Penampang," he added.
Benedick said it was vital for his ministry and related agencies to develop close rapport and good working relationships, as well as forge new collaborations, throughout the country so that the initiatives planned for the people would succeed.
"State authorities and governments play important roles in providing the necessary infrastructure while my ministry comes in to support programmes and efforts conducted to help SMEs in this country," he said.
Source: https://www.thestar.com.my/news/nation/2022/12/05/benedick-to-step-up-engagement-with-smes