Advertisement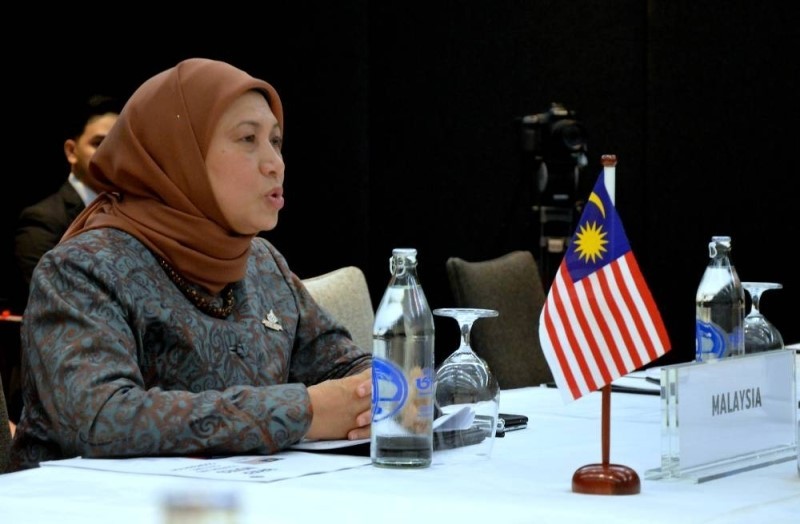 KUALA LUMPUR, Aug 24 — The government's initiatives to champion women's rights in the pursuit of gender equality will help draw in investors to the country, according to Tourism, Arts and Culture Minister Datuk Seri Nancy Shukri.
She said these efforts include the passage of the Anti-Sexual Harassment Bill 2021 in Parliament and establishing councils so women can play a more active role at both state and national levels, The Star reported today.
"These efforts will indeed boost international investors' confidence regarding structural and legal elements of the rights of women workers in Malaysia," she was quoted as saying.
Nancy was launching a book written by Women's Institute of Management chairman Datuk Nellie SL Tan-Wong in Petaling Jaya yesterday titled The Steel Gardenias: Women's Leadership – A Malaysian and Global Perspective.
Nancy was also reported saying her ministry and its agencies were focused on reinforcing the role of tourism in rural development, ensuring inclusive tourism development.
"Tourism is bouncing back faster than we imagined and we must teach women to monetise their skills and talents to a level where they can use them as an asset for a better income and higher living standard.
"We have helped 3,094 women tour guides with our financial assistance to support them in restarting their business in time for when our borders were reopened," she was quoted as saying.
She reportedly spoke on the role women play in the tourism industry through the ministry's homestay programme and as crafts entrepreneurs, adding that 1,340 women crafts entrepreneurs had successfully completed Kraftangan Malaysia's reskilling and upskilling programmes.
"Also, 1,873 women crafts entrepreneurs have used platforms like e-Kraf Bazaar and MyCraftShoppe as well as mobile apps like CraftOnTheGo to promote and market their products and improve service delivery," she was quoted as saying.
The local tourism industry had seen more than two million international tourists with a spillover of more than RM6 billion in tourist receipts since April 1, she reportedly said.
Source: https://www.malaymail.com/news/malaysia/2022/08/24/tourism-minister-sees-efforts-to-champion-gender-equality-as-boosting-investor-confidence-in-malaysia/24427