Advertisement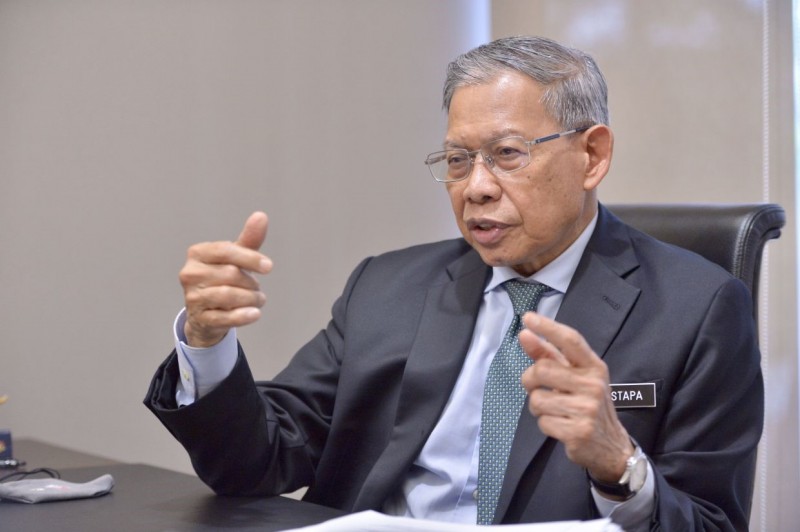 Image credit: The Star
KUALA LUMPUR: Removing subsidies hastily will aggravate inflationary pressures, economists warn after the government suggests that Malaysia's inflation could spike to over 11 per cent this year.
Minister in the Prime Minister's Department (economic affairs) Datuk Seri Mustapa Mohamed said inflation rate could shoot up to 11.4 per cent if all subsidies were removed.
The government was willing to cover about RM77.3 billion of expected subsidies this year to stabilise prices of goods and contain inflation rate from rising to up to 11.4 per cent, Mustapa said.
The three main components of subsidies namely fuel, cooking oil and electricity, water, chicken and eggs, at RM51 billion accounted for the bulk of the total subsidies.
The RM77.3 billion would be the largest expenditure in the country's history, Mustapa said at a forum today.
Bank Islam Malaysia Bhd chief economist Dr Mohd Afzanizam Abdul Rashid said already, headline inflation had gone up to 2.8 per cent in May from 2.3 per cent recorded in April.
"If the key subsidies are removed in a hasty manner, it will aggravate the prevailing inflationary pressures. Despite that, the government has to communicate to the general public that the current subsidies are not sustainable as they will cost more to the government without having a tangible outcome in the long term, especially in areas relating to education, healthcare and basic infrastructure.
"So the changes have to happen at some point in the future. Given that, the government would need to tell the public the rationale for the eventual removal of subsidies. Sharing the statistics on subsidies would be a good start as the discussion would be more fact-based rather than emotion," Afzanisam told the New Straits Times.
Kenanga Research has revised up Malaysia's 2022 headline inflation to 3.3 per cent from 2.9 per cent as supply bottlenecks continue to impinge on food prices.
The firm said China's zero-Covid policy uncertainty and the ongoing Russia-Ukraine war might continue to exert pressure on an already stretched global supply chains, worsening inflationary pressures on key consumer goods.
"As a food-importing country, Malaysia will definitely be affected by the rise in global food prices. This, coupled with the removal of subsidies and ceiling prices for certain food items (chicken, eggs, cooking oil) is expected to push the domestic food inflation near the 7.0 per cent level in July, further reducing consumers' purchasing power," it added.
Kenanga Research said this raised the probability that Bank Negara Malaysia might continue to raise the overnight policy rate in a 25 basis points increments at each of its remaining three monetary policy committee meetings in 2022 on top of emerging inflation fears, improvement in the domestic labour market and expectations of a strong economic recovery.
"However, growing uncertainty and recession fears may change the central bank tightening narrative," it added.
Meanwhile, Putra Business School associate professor Dr Ahmed Razman Abdul Latif does not think that the country will experience inflation as high as 11.4 per cent as the government will not going to stop all subsidies.
"What Mustapa said was a hypothetical situation which is not going to happen as the abolishment of all subsidies will cause huge social, economical and political instabilities for the country," he said.
Source: https://www.nst.com.my/business/2022/06/808749/remove-blanket-subsidies-hastily-and-risk-aggravating-inflationary-pressures