Advertisement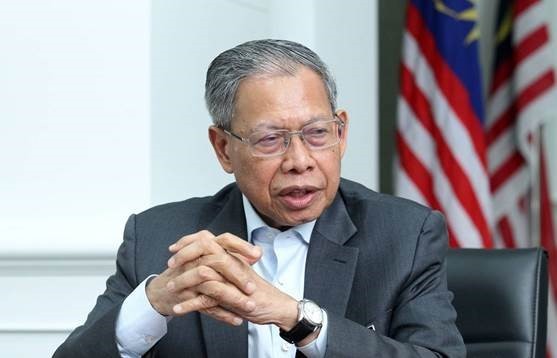 Image credit: The Edge Markets
TUMPAT: Human Resources Ministry and Home Affairs Ministry will hold engagement sessions with relevant agencies to expedite the entry process of foreign workers into the country.
Minister in the Prime Minister's Department (economic affairs) said the government viewed the shortage of foreign workers seriously and would take immediate measures to address the problem.
"Prime Minister Datuk Seri Ismail Sabri Yaacob has ordered that the approval process for foreign workers' applications must be expedited so that it will not jeopardise economic recovery efforts.
"It has been the government's priority to ensure enough workers to support the recovery of the economic sector," he said.
Speaking to reporters at the launch of UMW Green Shoots Initiative here today, Mustapa said as of June 10, about 19,000 foreign workers had entered the country.
The government would also address the four proposals submitted by the Association of Chinese Chambers of Commerce and Industry Malaysia (ACCCIM), before tabling the 2023 Budget in October.
He said the four proposals were related to the issues of hiring foreign workers, inflation, Internet access and food security.
On today's programme, Mustapa who is also Jeli MP said about 300,000 plants are expected to be planted by UMW along the country's coastal beach.
Also present were UMW group chairman Tan Sri Hamad Kama Piah Che Othman, UMW chief executive officer Datuk Ahmad Fuaad Kenali and Kelantan Environment Committee chairman Tuan Mohd Saripudin Tuan Ismail.
Source: https://www.nst.com.my/news/nation/2022/06/808153/govt-taking-measures-expedite-entry-process-foreign-workers-msia