Advertisement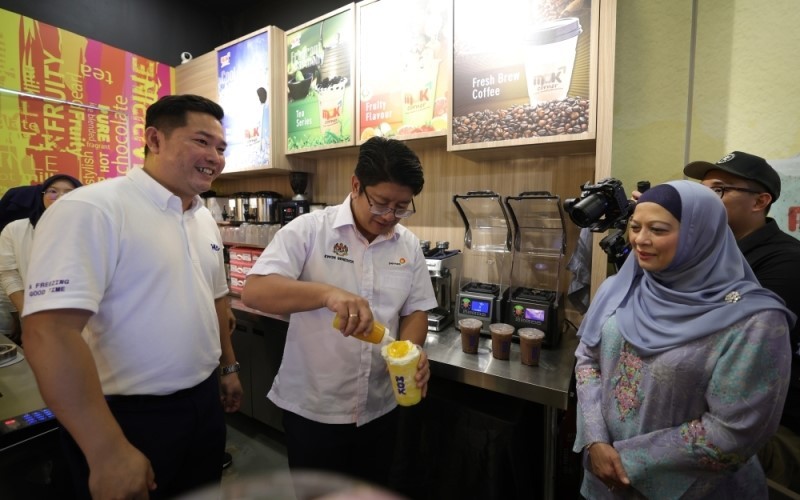 PENAMPANG, May 28 — Franchise entrepreneurs should adopt and adapt to new business practices in tandem with the current dynamic and rapidly changing economy, said Minister of Entrepreneur and Cooperatives Development Datuk Ewon Benedick.
He said the current business environment is no longer the same as before, as it is now more focused on the digital economy, and businesses should keep themselves up-to-date to remain competitive.
"Entrepreneurs should be aware of the latest demands and trends in their target market," he told reporters after officiating the rebranding of the local ice-blended drinks franchise, Mok Corner here today.
Following its launch in 2008 in Beaufort, Sabah, Mok Corner currently has 39 outlets, 18 of which are operated by franchisors while the rest are corporate branches owned by Mok Corner Sdn Bhd.
Under the guidance of Perbadanan Nasional Bhd (Pernas), an agency under the ministry, the company successfully obtained its franchising licence in 2016.
Ewon said Mok Corner's growth proves that local brands can compete with international franchises.
"These positive developments should be the benchmark for future entrepreneurs in Sabah to venture into the franchise business," he said.
At the same time, the minister highlighted the rapid growth of the franchise industry, noting that more entrepreneurs are venturing into the franchise business sector, consequently boosting the domestic economy.
Citing the Franchise Business Annual Report, he said the sales value recorded by the franchise industry had increased by 71 per cent to RM26 billion in 2021 from RM14 billion in 2020.
"I want to see potential pre-franchise businesses in the state identified and promoted to accelerate Sabah's economic growth as well as to increase the incomes of entrepreneurs and the people," Ewon said, adding that he hopes to see more franchise businesses opening in Sabah.
He is also confident that continuous efforts from Pernas can produce more local franchise entrepreneurs, adding that other ministry agencies such as Tekun, SME Corp, SME Bank and the Malaysian Cooperative Commission are able to provide a complete and comprehensive entrepreneurial ecosystem.
Source: https://www.malaymail.com/news/money/2023/05/28/ewon-benedick-franchise-entrepreneurs-in-malaysia-should-adopt-more-competitive-business-practices/71394