Advertisement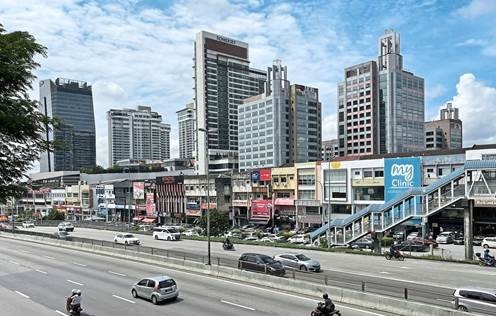 PETALING JAYA: A business group has shot down a proposal for the private sector to help MPs develop their constituencies, saying its members cannot justify spending money for the purpose.
Referring to a call from communications and digital minister Fahmi Fadzil, SME Association of Malaysia secretary-general Chin Chee Seong said: "Allocating funds to help build roads and bridges is not our job. What he's asking for are individual contributions to MPs. It's very hard to justify."
On Monday, Fahmi urged the private sector to contribute to MPs in light of the government's move to slash their development allowances by nearly 70% from RM3.8 million to RM1.3 million.
Chin said businesses would have concerns over transparency in terms of how their contributions would be spent.
He told FMT there was a risk of businesses trying to gain favour from MPs.
He also said small and medium enterprises had long been helping the nation by carrying out their corporate social responsibilities and doing their civic duty of contributing to the needy.
Another SME group, the Small and Medium Enterprises Association (Samenta), had a different view. Its chairman, William Ng, said many of its members would be "happy to contribute" to nation building.
He claimed that the business community had never rejected a call for help from the government and noted that they played a key role in assisting communities during the Covid-19 pandemic and the floods of late 2021.
However, he called for the cessation of the "on-off rhetoric that paints businesses as the enemy" if the government wished to engage the business community as partners.
"For example, we've seen how each time we encounter rising costs, businesses are blamed for profiteering when many of us are in reality also faced with the same cost pressures," he said.
Ng also said he was looking forward to Budget 2023, to be tabled on Feb 24, to see if the government will introduce a tax deduction for businesses contributing to community building or infrastructure development.
Mydin Hypermarkets managing director Ameer Ali Mydin said he would take heed of Fahmi's suggestion. He said development would see the public more inclined to spend money in these areas which would translate into better sales for local businesses.
However, he also said it was more important for the government to first address leakages and measures to widen its revenue base, preferably through the re-introduction of the goods and services tax (GST).
Last month, Prime Minister Anwar Ibrahim said the country could save up to RM10 billion by plugging leakages in the government's procurement system, adding that he could already foresee savings of up to RM4 billion after helming the finance ministry for less than two months.
Source: https://www.freemalaysiatoday.com/category/nation/2023/02/08/not-our-job-to-help-mps-develop-constituencies-says-business-group/