Advertisement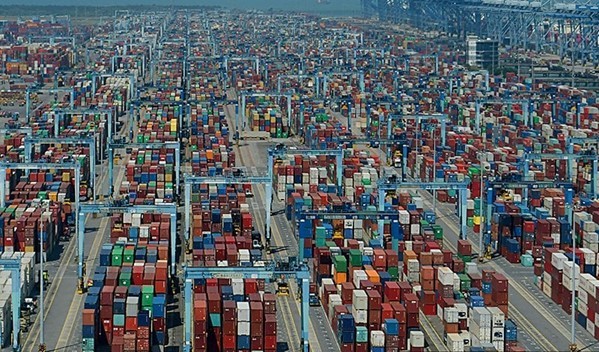 KUALA LUMPUR: Malaysia will stand by its decision to be part of the Comprehensive and Progressive Agreement for Trans-Pacific Partnership (CPTPP) as it does for all other free trade agreements (FTAs) it has signed.
There is no turning back, according to the ministry of international trade and industry (Miti).
"Although concerns have been raised by some groups, we have spent the past 12 years dispelling those misconceptions and countering those allegations," Miti senior director Arividya Arimuthu told FMT Business. Malaysia embarked on negotiations to join the CPTPP in 2011.
In the latest effort to stop Malaysia's participation in yet another FTA, the Malaysia Food Sovereignty Forum (MFSF) had, on Dec 29, sent a memorandum to agriculture and food security minister Mohamad Sabu to express concerns over the CPTPP.
This came on the heels of yet another effort, this time by Gabungan Kedaulatan Negara (GKN) which, in a Nov 25 memorandum to Anwar Ibrahim, urged the prime minister to retract Malaysia's ratification of the CPTPP.
In its memorandum to Mohamad, better known as Mat Sabu, the MFSF asked the ministry to clarify if it has carried out a detailed assessment on the cost and benefit of being part of the CPTPP. The group claimed that the analysis by Miti did not directly examine the impact of the trade pact.
Accounting firm Pricewaterhouse Coopers (PwC), which was commissioned to conduct the cost-benefit analysis (CBA), has concluded that the benefits clearly outweigh the cost associated with the implementation of the CPTPP.
Arividya pointed out that the CPTPP would have to be implemented first before the actual cost and benefit can be ascertained.
"We have to see what happens on the ground. Based on (our experience with) previous FTAs, we have seen that the benefits outweigh the cost," she said.
She cited trade statistics that show that Malaysia's exports to its FTA partners had exceeded its imports from those countries to prove her point.
"Our industries are more competitive than we give them credit for. They have done fairly well across many of these FTAs," she said.
While critics argue that these countries do not account for a lot of trade with Malaysia, Arividya pointed out that the removal of tariffs has led to growing interest in trade ties with them.
She said that since Malaysia entered into the CPTPP on Nov 29, there has been a growing number of requests from local companies to export to three new markets, namely Canada, Mexico and Peru.
For instance, 97% of exports to Canada are not subject to tariffs any more. "That is a tangible benefit," she said.
In response to concerns that there would be limited space to decide on policy, Arividya said the government has found the sweet spot where steps can be taken to provide predictability and certainty to the business community.
"We cannot assume that the government can do whatever it wants, whenever it wants. If you're an exporter, importer or investor, you want certainty and predictability," she said.
In an interview with CNBC Today on Jan 5, minister of international trade and industry Tengku Zafrul Aziz reiterated the unity government's commitment to the CPTPP.
"There were obviously some issues that were raised by various groups, and we have addressed that by taking action to mitigate some of the concerns, so we are very much committed to participating in it," he said.
As Arividya pointed out, withdrawing from the CPTPP "is not an option".
Source: https://www.freemalaysiatoday.com/category/highlight/2023/01/18/its-full-steam-ahead-for-cptpp/