Advertisement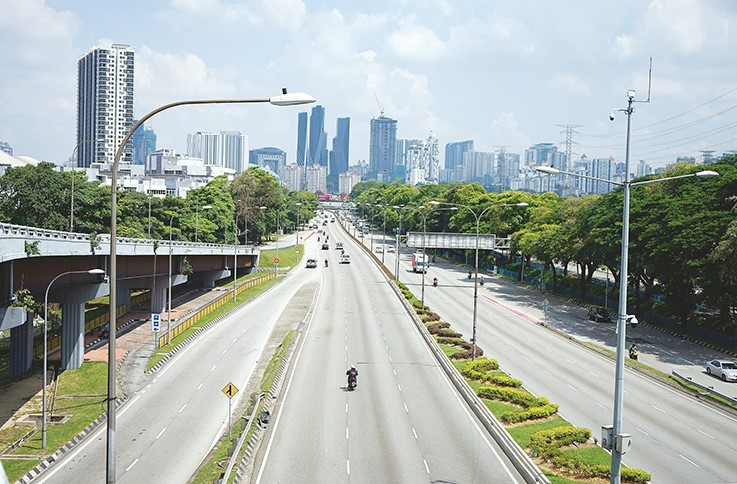 THERE has been an excessive push for economic growth across the globe, and this push has led to the depletion of natural resources and social inequality.
The private sector is seen as the engine of economic growth and while it has contributed to technological advancements and provided jobs to many, it is also seen as negatively affecting the environment and ecological systems, as well as contributing to social inequality.
Thus, sustainable development is seen as a more balanced approach to growth where "development" should be underpinned by social inclusion, environmental sustainability and economic prosperity.
The United Nations (UN) developed the leading global framework, the 2030 Agenda for Sustainable Development, approved in September 2015 by the UN General Assembly. A 15-year plan was set out with 17 sustainable development goals (SDGs) and 169 targets.
To realise sustainable development, in addition to setting SDGs and targets to achieve by 2030, the UN has urged all countries and stakeholders to work together.
There has to be an institutional push from regulators, industry and civic society stakeholders to realise sustainable development.
Stakeholders have different roles they should take up to push the sustainable development agenda.
Some recent examples include announcements that the 12th Malaysia Plan will change Malaysia's traditional linear economy to a sustainable circular economy to enable the nation's move towards long-term climate and socio-economic resilience, removing unsustainable production and consumption behaviours that are harmful to the environment.
In addition, the government had announced the establishment of the Malaysia SDG Trust Fund to enable the implementation of environmental, social, and governance-focused development projects and programmes.
To encourage the private sector to adopt more sustainable development ways of growth, Bursa Malaysia introduced a globally benchmarked Environment, Social and Governance Index, and the FTSE4Good Bursa Malaysia ESG Index in 2014.
The financial sector has a role to play in catalysing the change in business by providing new financial products (green bonds and sukuk) that encourage the private sector to adopt sustainable development-oriented practices.
The UN Global Compact Network Malaysia and Brunei recently launched the first Malaysia Businesses Sustainability Pulse Report 2022.
The report highlights that businesses view governments and customers as key drivers of sustainability, with 45 per cent of respondents considering dedicating resources to becoming sustainable trade-ready.
But an alarming 45 per cent of Malaysian companies have yet to allocate a budget for sustainability initiatives, with 33 per cent claiming a lack of sustainable financing plans.
The adoption of SDGs remains worrying, with nearly half (47 per cent) of the Malaysian private sector indicating no commitments, and 34 per cent saying the goals are not relevant to them.
The private sector has a critical role to play in the realisation of sustainable development and the SDGs.
Businesses should develop strategies that not only boost financial performance or growth, but also include social and environmental development agendas.
Several business models have emerged, such as the circular economy and product stewardship, which provide a blueprint for business organisations to embed social and environmental issues into their strategies.
There are exemplary companies, not just on the global level, but also in Malaysia, which have adopted sustainable development-oriented business strategies.
They include The Green Factory (wood furniture), Edar (formerly BeliGas) and The Truly Loving Company.
Finally, the most important change that's needed is at the individual level. As responsible members of society and consumers of products and services, we have a role to play in realising sustainable development.
Civic society and educational institutions (from primary school right up to universities) have a role in educating the public, businesses and individuals to realise SDGs.
Educational institutions can reach out to individuals and bring about the change that's needed for sustainable development. This is done by including sustainable development issues in the curricula and teaching individuals about the importance of balanced development and the implications of policies and programmes on society and the environment.
Media organisations also play an important role in communicating the good to all.
Just as the adage goes: "It takes a whole village or community to raise a child" — it will take the whole ecosystem of stakeholders to come together for sustainable development.
Source: https://www.nst.com.my/opinion/columnists/2022/11/854325/everyone-has-role-play-sustainable-development