Advertisement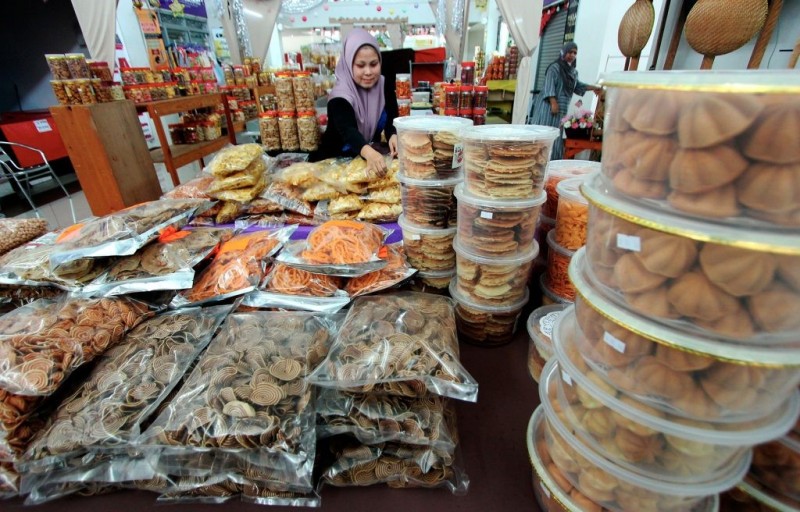 THE small and medium enterprise (SME) sector is expected to continue experiencing a slowdown next year despite a slight recovery for them towards the end of 2022, associations said.
According to Small and Medium Enterprises Association (Samenta) chairman Datuk William Ng, while most SME sectors are seeing rapid recovery, many of them are anticipating a slowdown for 2023. SMEs will be treading carefully next year by holding back on plans to upgrade their facilities and processes.
"That's unfortunate for us because the SME industry is in dire need to improve our productivity to further enhance our recovery process," Ng told The Malaysian Reserve (TMR).
He added that the process is made even harder for the industry to cope when they are expected to include the environmental, social and governance (ESG), and low carbon requirements as part of their plan.
"The inclusion will require us to do an overhaul of our existing plants and processes. However, with a dim 2023 outlook for the sector, it will be hard for us to do all that," he said.
Echoing Ng's sentiment, SME Association of Malaysia national secretary general Chin Chee Seong said although most SMEs have recovered and begun to show improvements after two years of suffering, the current global economy slowing down and unstable political situation, coupled with a lack of financial assistance from the government is making he recovery process tougher for the sector.
"Furthermore, as most SMEs in Malaysia are either in tight cashflow or experiencing major drop in sales, 2023 will be another tough year for them due to the difficulty in securing bank loans and the difficulty to operate in an escalating interest rate environment.
"As such, I feel that there will be many more SMEs to close down in 2023. Those that managed to survive the crisis, meanwhile, will most likely be looking to reduce their expenditures to overcome future challenges," Chin told TMR.
Measures for Gloomy Outlook Ahead
On how to better deal with the gloomy outlook for next year, Ng stressed the importance for the industry to rapidly fully adopt digitalisation and automation as part of their operation.
He revealed that almost 70% of respondents in a recently conducted survey by Samenta showed that they have not embarked on any form of digitalisation of their business.
"Therefore, the government could provide some form of assistance such as interest-free or low-interest loans or double tax reduction for certain expenses to better encourage adoption by the SMEs," he said.
On exploring export markets, Ng mentioned that although the SMEs could reap some benefit from the Regional Comprehensive Economic Partnership (RCEP) and the Comprehensive and Progressive Agreement for Trans-Pacific Partnership (CPTPP), both agreements are akin to double-edged sword.
"No doubt that we can enter into new markets such as Canada with the help from either RCEP and CPTPP, but we will also be subjected to new standards such as ESG and labour laws in more developed economies, and this is an area where most SMEs may not be able to comply with.
"This eventually creates an uneven playing ground for Malaysia. However, as the pros outweigh the cons, it is important for us to move quickly to ensure SMEs are ready to capture the new opportunities and prepare
themselves for the increased competition and elevated standards," Ng said, stressing that adopting digitalisation by the SMEs should be the utmost priority.
Adopt Digitalisation for Survival
On that note, Chin said adopting digitalisation should no longer be treated as just a requirement, instead, it is something that should be implemented for their survival.
"By fully adopting digitalisation in their operation, SMEs can enhance their efficiency and improve their competitiveness in facing future challenges or financial crises," he explained.
On why SMEs are lacking behind in terms of digitalisation adoption, Chin said it could be due to the limited knowledge SMEs have about digitalisation and the benefits they will receive from its implementation or adoption.
"The other reason why we are lacking behind could be due to the lack of skilled technical workers in the market.
"As most of these skilled workers are highly remunerated, SMEs may be compelled to delay the digital adoption implementation or will not consider its implementation at all as a cost-saving measure," he added.
Chin also suggested industry players to organise more awareness campaigns to show the successes and benefits of digitalisation adoption.
"At the same time, government and its agencies can also offer customised or specific training programmes for the SMEs, informing them of the benefits they can reap once they adopt digitalisation," Chin said.
Alternatively, Chin mentioned that utilising technology in marketing and e-commerce can also kick-start the digitalisation adoption and transformation.
"Next will be the operational transformation by subscribing to cloud-based services which are much cheaper and more efficient," he said.
Source: https://themalaysianreserve.com/2022/11/23/gloomy-outlook-for-the-smes-in-2023/