Advertisement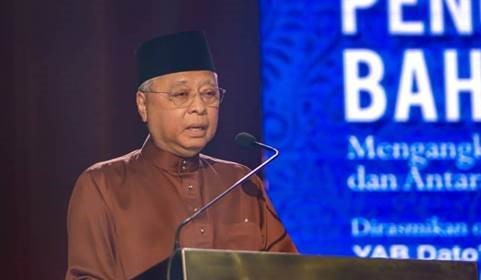 KUALA LUMPUR: The government is looking into abolishing approved permits (APs) for import in sectors other than food to ensure supplies in the local market for goods is sufficient, Prime Minister Ismail Sabri Yaakob said today.
He said the move was also aimed at reducing the prices of goods which are expected to rise as a result of the Russia-Ukraine war.
"We are considering abolishing APs in more sectors for this purpose, not only for food imports.
"We hope that once these APs are abolished, we will not face a shortage in the supply of goods. This can then help reduce the prices of goods as more parties can import them," he told a press conference after officiating at a symposium on internationalising the Malay language.
It was previously reported that the prices of essential goods are expected to increase around 50% to 60% starting next month, following the implementation of the minimum wage rate and the global food supply crisis.
Ismail said a special Cabinet meeting will be held tomorrow to discuss the issue of food shortages and the rising cost of living.
He said the agriculture and food industries ministry and the domestic trade and consumer affairs ministry have been asked to present short- and long-term plans to ensure an adequate food supply chain and to address the rising cost of living.
"We are not just focusing on chicken (prices) alone, but also the cost of living that is expected to rise. This is a global phenomenon due to the Ukraine-Russia war among other things.
Source: https://www.freemalaysiatoday.com/category/nation/2022/05/22/govt-mulls-removing-aps-for-more-sectors/