Advertisement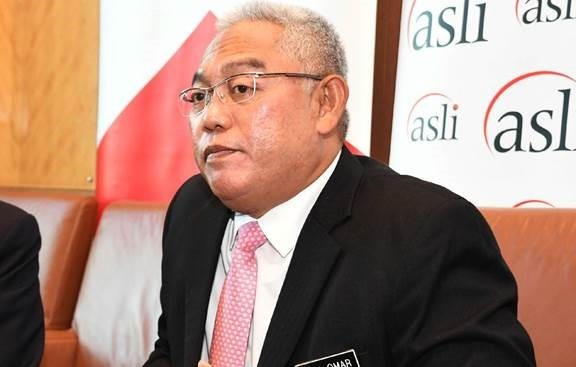 Image credit: The Edge Markets
THE Ministry of Entrepreneur Development and Cooperative (Medac) has decided to provide loan moratoriums to businesses affected by the floods through its agencies.
Medac Minister Tan Sri Noh Omar said this in response to the predicament that small and medium enterprises (SMEs) are currently facing.
The nationwide floods have brought a negative impact on many businesses and they require a certain period of time in order to fully recover.
"Bank Kerjasama Rakyat Malaysia Bhd (Bank Rakyat) would be providing a sixmonth grace period to borrowers affected by the floods.
"This deferment involves those who borrow with Bank Rakyat through Personal Financing-i, Housing Financing-i, Vehicle Financing-i, Vehicle Hire Purchase-i, Education Financing-i, Micro Financing-i and deferment of payment of profits for Mortgage-i," Noh said in a statement yesterday.
Small Medium Enterprise Development Bank Malaysia Bhd (SME Bank) would be providing a rental exemption for two months to all of its tenants who have been affected by the floods.
"SME Bank also offers rescheduling to all entrepreneurs affected by the floods and offers a Disaster Recovery Fund with a total financing of up to RM500,000 with a six-month moratorium," he added.
SME Corp Malaysia, would be offering three financing packages which are the SME Revitalisation Financing, Soft Loan Scheme for SMEs and SME Emergency Fund for all SMEs affected by floods from any sector.
Additionally, they can also purchase equipment, repair business premises and acquire business start-up capital funds.
"These packages are given as a repayment moratorium of up to six months.
"For participants of these three existing programmes, they will also be given a moratorium of up to six months until June 2022," said Noh.
Separately, the Cooperative Societies Commission of Malaysia (SKM) launched the third phase of the Post-Flood Aid Programme in four areas namely Lanchang, Pahang; Hulu Langat and Kuala Selangor, Selangor; and Jelebu, Negeri Sembilan.
Phase 3 of the programme will focus on the distribution of RM25,000 of financial assistance to educational institutions including tahfiz centre and sekolah pondok including Pusat Tahfiz Darul Faizin, Maahad Tahfiz An-Nisa, Maahad Tahfiz Al-Quran, Qiraat Yayasan Sofa and Pondok Tahfiz Haji Ahmad.
Previously, Phase 1 and 2 of the programme focused more on the distribution of food aid and assisting with the cleaning of the affected homes of the cooperative members.
"Phase 3 is a continuation of Phase 1 and 2 that have been successfully implemented immediately after the flood disaster hit several states," Rusli Jaafar, the deputy executive chairman of SKM, said in a statement yesterday.
A total of RM45,000 from SKM and Gerakan Koperasi Malaysia was collected for this mission in the forms of cash aid, gas stove, mattress, basic necessities, food and clothes.
Source: https://themalaysianreserve.com/2022/01/04/medac-offers-loan-moratorium-for-flood-victims/