Advertisement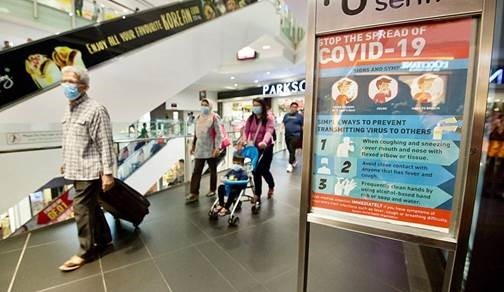 GEORGE TOWN: Plans by local manufacturers, especially small and medium-sized businesses, to ship cargo valued millions of ringgit to their customers worldwide are now in limbo due to the disruption in production from the Covid-19 viral outbreak.

Small and Medium Enterprises Association Malaysia secretary S.H. Yeoh said electronics manufacturers faced raw material shortage due to the disruption of the supply chain in China, making it necessary for them to defer production schedules.

"If the situation prolongs for another six months, the impact on the manufacturing sector will be severe. Their inventory may not last long," said Yeoh, whose group has over 500 members in manufacturing, retail and service.

Producers of food and beverage, frozen seafood and packaging materials, who are supplying the 2020 Tokyo Olympics, will also be affected should the event be cancelled.

"There's worry whether the event will be on. So far, the International Olympics Committee (IOC) has reaffirmed its commitment to allow the Tokyo Games to go on as scheduled in July," said Yeoh, calling on the government to revise the stimulus package to extend aid to the SMEs as they were among the hardest hit.

The epicentre of the outbreak, Wuhan, in Hubei province, China, as well as its surrounding areas continue to be in lockdown, affecting both supplies and logistics.

Although infections have seemingly peaked in China, production and manufacturing in the rest of the country are only slowly being resumed, with many workers still under quarantine.

Yeoh said SME retailers and hotel operators had seen a 30% drop in their business since January.

"Tourism, especially from overseas, has declined while fewer Malaysians are going out to eat and shop," he said, adding that it was still too early to talk about the losses suffered by the SME segment.

"Their revenue will be negatively impacted in the first half. They still have another six months to recuperate if the crisis doesn't prolong."

Free Industrial Zone Penang Companies' Association committee member Datuk Heng Huck Lee said the shortage of raw materials was unprecedented in its magnitude.

"Even if you are getting the bulk of the raw materials from the United States, you will still not be able to carry on with production because the essential components from China are not able to reach Malaysia," he said.

Golden Fresh corporate affairs head Kylie Saw said its shipments of frozen seafood to Europe were now delayed.

"After the Chinese New Year break, we saw our European counterparts putting in additional orders with the hope of filling the void caused by the lockdown in China.

"However, since then, there have been outbreaks, too, in these countries.

"So, we've now been asked to defer shipments as they anticipate restaurants and food service businesses to slow down with many no longer eating out as often," she added.
Source: https://www.thestar.com.my/news/nation/2020/03/09/smes-badly-hit-by-outbreak