Advertisement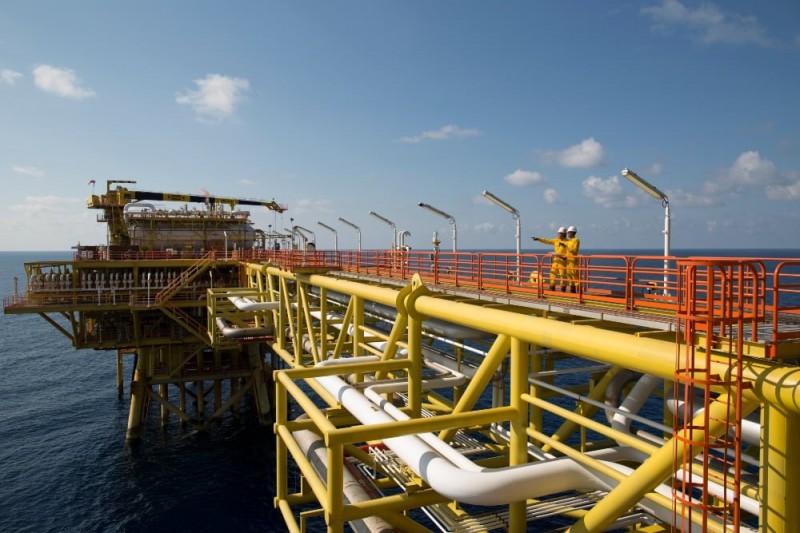 Image credit: Berita Harian
Despite the general uptick in the global economy, SMEs in Malaysia's oil and gas services and equipment (OGSE) industry may still struggle to secure competitive financing to support their operations and growth and to manage their cash flow.
Recognising these challenges, PETRONAS and Malaysian Industrial Development Finance Berhad (MIDF) have collaborated to provide SMEs with access to financing at competitive rates through the Special OGSE (SOS) Financing Programme.
Launched in September 2022, SOS Financing aims to foster SMEs' growth, enhance their global competitiveness and contribute to the country's economic development in alignment with the government's initiatives to advance the industry.
Azizi Mustafa, CEO of MIDF, emphasises the development finance institution's role in supporting and assisting underserved sectors, including the oil and gas industry.
"Under the SOS Financing programme, an array of financing solutions is available to cater to various SME concerns, allowing them to not only rebuild their businesses but to also empower them to expand and further contribute to the nation's economic growth," he said.
SOS Financing solutions include scheme funds such as SME Revitalisation Financing (SMERF), Jumpstart Financing (JSF), and Second Chance Financing (2CF), providing fixed asset and working capital financing to support the viability and growth of these companies.
By improving access to financing, enhancing liquidity, and providing assistance with working capital and contract completion, SOS Financing actively promotes business growth within the OGSE sector.
To date, MIDF has authorised more than RM30 million in financing for OGSE vendors under the programme, enabling eligible OGSE vendors to gain access to essential working capital support upon meeting MIDF's minimum credit assessment criteria.
SMEs that are registered with statutory bodies and have a majority Malaysian ownership (depending on the scheme) are encouraged to apply for financing through this programme. Application is also open to vendors who have a viable business model with the potential for positive cash flow.
Azizi elaborates on the rigorous and systematic approach that MIDF employs for effective financing utilisation, including credit assessment to evaluate the financial health, creditworthiness, and viability of the vendor.
"The disbursement of funds is tailored to the specific needs and timelines of the vendor, allowing for flexibility in utilising the funds according to operational requirements," he adds.
Notably, PETRONAS facilitates this programme by providing a verification platform for awarded contracts and licence status.
"Participating vendors will benefit from quicker access to credit facilities, better terms, and improved working capital, allowing them more effective business continuity," explains Azizi.
In addition to the programme, MIDF also offers the Business Advisory Service, which provides complimentary financial advice and guidance to SMEs or struggling companies, including intervention programmes tailored to enhance competitiveness and sustainability, such as the Environment, Social and Governance (ESG) Intervention and Capacity Building Programme, Digitalisation Adoption Programme, and Automation and Factory Transformation Programme.
Stepping up support to embrace ESG
PETRONAS and MIDF's collaboration extends beyond the SOS Financing, encompassing various areas of the OGSE ecosystem.
Both PETRONAS and MIDF acknowledge the importance of ESG in today's responsible business landscape and are committed to helping OGSE players comply with and adhere to the requirements and the broader spectrum of sustainable practices and reporting in alignment with ESG principles.
This support may involve customised programmes or workshops on ESG, ensuring that oil and gas service companies meet financing eligibility criteria while upholding ESG standards.
As the energy sector transitions towards more sustainable sources, PETRONAS recognises the importance of embracing this shift and supporting its OGSE partners in their own cleaner energy endeavours, enabling them to diversify their portfolios and adapt to evolving market demands. By leveraging on the existing client relationships and embracing just energy transition, PETRONAS provides opportunities for OGSE companies to thrive, remain resilient and stay competitive in the ever-evolving energy sector.
Source: https://theedgemalaysia.com/content/advertise/empowering-malaysian-smes-through-special-ogse-financing