Advertisement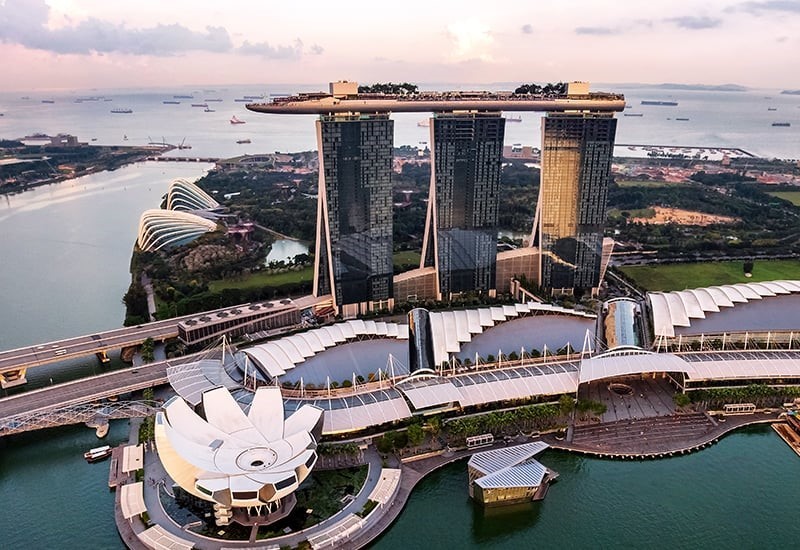 SINGAPORE: Singapore is confident that a rebound in travel that's boosting the services sector will help the island's economy avoid a recession this year despite a darkening global outlook.
Authorities retained their forecast for gross domestic product growth to range between 0.5% and 2.5%, with the actual expansion seen likely coming in at the midpoint.
The ministry of trade and industry also published on Thursday final estimates for the first quarter, which showed GDP declined an annualised 0.4% from the previous three months, better than the 0.7% drop estimated earlier.
"We do not expect a technical recession this year," said Yong Yik Wei, MTI's chief economist. "Given the downside risks and the weakening outlook, we cannot rule out the possibility that there could be some quarters of negative Q-o-Q growth this year. But again, that's not our baseline," she said, referring to the sequential performance.
The Singapore dollar traded 0.1% lower against the greenback, as the local currency looked past the marginally better-than-expected final first-quarter GDP figure.
While the ministry acknowledged that downside risks in the global economy have risen and they could weigh more heavily on consumption and business investments, Yong said the services sector continues to be resilient and should lend some support to growth as well as to employment.
The outlook for aviation and tourism sectors remains sanguine, boosting transport, hotels, entertainment, and recreation, the ministry said.
The growth view comes despite a deteriorating global demand outlook, with the US economy exposed to potential strain from a standoff in debt ceiling talks that prompted a rare negative rating watch on the world's largest economy by Fitch Ratings.
Also, weaker-than-expected economic data from China have meant that the growth boost expected from the reopening of the world's No 2 economy is yet to fully materialise.
Singapore's economy relies heavily on trade and is vulnerable to shocks resulting from disruptions in commerce, especially involving China, the city-state's No 1 trading partner. In a separate statement Thursday, Enterprise Singapore said it expects non-oil domestic exports to decline between 8%-10% in 2023.
That downgrade to the forecast takes into account the worse-than-expected export performance, with outbound shipments recording a contraction every month so far this year.
Year-on-year, the economy grew 0.4% in the first quarter, compared with an earlier estimate of a 0.1% expansion, data from MTI showed.
Key numbers from the GDP print:
Manufacturing declined 5.6% in the first quarter from a year ago

Services-producing industries grew 2.0%; construction expanded 7.2%

Accommodation expanded 21.9% from a year earlier
"Even if the Singapore economy were to slip into a technical recession, it is really very much manufacturing- and trade-led," said MTI's Yong.
Source: https://www.freemalaysiatoday.com/category/business/2023/05/25/spores-travel-boom-shields-economy-from-recession/