Advertisement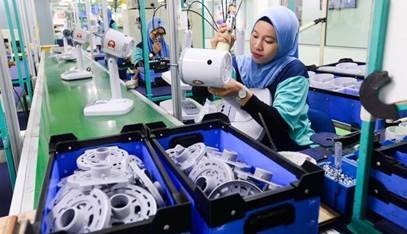 GEORGE TOWN: The Electrical and Electronics (E&E) industry is taking a "wait and see approach" in hiring foreign workers for now, due to excess inventory and a slowdown in world markets.
"It is good of the government to ease the process of hiring foreign workers. But for now, there is no mass hiring due to the excess inventory from last year and a slow down in demand.
"Most of the companies will only look into hiring foreign workers after the second quarter of the financial year, which will be in June, and that too depends on the market, which for now looks sluggish," said Federation of Malaysian Manufacturers (FMM) Penang chairman Datuk Lee Teong Li.
He said the usual scenario would be slow demand in the first quarter and "flat" in the second.
However, he said companies dealing with medical and food products were doing well as they were not hit by the slowdown.
His views were echoed by Malaysia Semiconductor Industry Association (MSIA) president Datuk Seri Wong Siew Hai who said most companies, mainly in the semiconductor industry, were on an austerity drive.
"They are looking into cutting costs and only carrying out strategic hiring due to a slowdown in business involving original equipment manufacturers (OEMs)," Wong added.
Over the past few months, semiconductor and tech companies such as Intel, Dell, Google and Meta announced major layoffs, which directly affected the small and medium enterprises (SMEs) producing parts for OEMs.
"Companies in Malaysia are still hiring, but only engineers for companies that are expanding, on new projects and as replacements.
"Furthermore, with the fear of a recession in the United States, there is no scenario of a buoyant market for now," Lee said.
SMEs Association Malaysia (Samenta) national secretary Yeoh Seng Hooi said most semiconductor companies were taking a cautiously optimistic approach.
"However, we must thank the government as things have improved significantly with approvals for hiring of foreign workers being granted quicker lately," he said.
"Immigration procedures can be more efficient and further simplified if we wish to improve the ease of doing business, especially for SMEs," Yeoh added.
Source: https://www.thestar.com.my/news/nation/2023/03/16/ee-industry-cautious-about-hiring-foreign-workers